September 30, 2010
Case Western Reserve University's two most recent national champions will be honored during homecoming on Saturday. During halftime of the Spartan's football game against Allegheny College, CWRU will honor junior wrestler Isaac Dukes and track and field graduate Obinna Nwanna. Dukes and Nwanna are...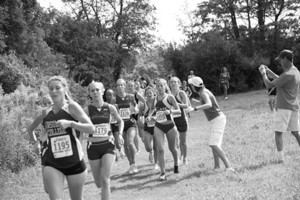 courtesy Observer staff reports

September 9, 2010
The Case Western Reserve University cross country teams hosted the 10th annual Bill Sudeck Classic on Saturday, September 4 at Squire Valleevue Farm. The Spartan women placed first of six teams and the men were second of six. Case's women totaled 34 points on the 4k course and were followed by Baldwin-Wallace...