Jason Richards, Columnist

October 13, 2017
Pep rallies, football games, homecoming, prom—there's definitely a high school experience that left a memory in your mind you wish you could relive. Maybe it was that one night where you got to dress up and release your sub-par dance moves in the gymnasium, or a brisk Friday night football game ...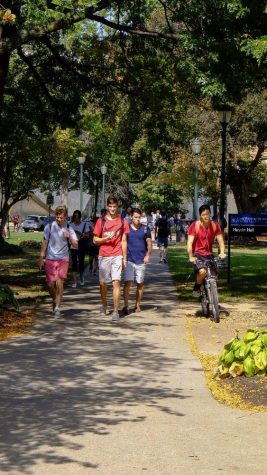 Jason Richards, Columnist

September 29, 2017
You're biking to class and a student decides to sidestep in front of you. Or perhaps a group of students feel the need to take up the whole sidewalk. This leaves you no choice but to sacrifice your comfort and take the grass detour or squeeze between that pole and the curb. If you're a biker on ca...