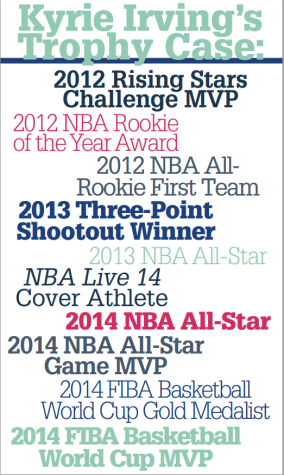 Joey Arko, Contributing Reporter

October 3, 2014
While the Cleveland Cavaliers had far and away the splashiest off-season of the NBA—signing two perennial all-stars and a host of solid, veteran supporting cast players—perhaps none of it could have been possible without their initial, less heralded move: re-signing Kyrie Irving to a five-year, $90...
Aaron Shang, Contributing Reporter

September 26, 2014
Cue the music—Diddy's "Coming Home," if you please. For a city seeking its first major championship since 1964, Cleveland has embraced the news that Lebron James is returning to the Cleveland Cavaliers. But if the King is to hoist his third Larry O'Brien (NBA championship) trophy come May,...