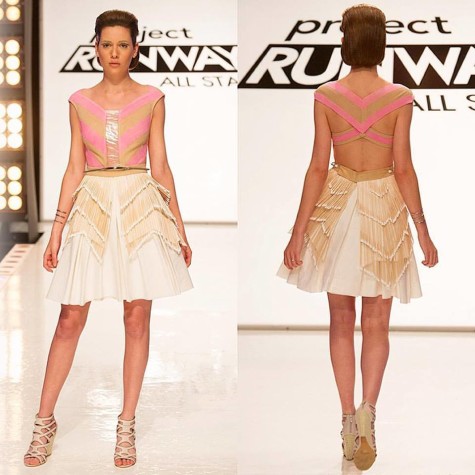 Kelsey Holmberg, Contributing Reporter
April 1, 2016
Filed under Arts & Entertainment, Style
Most designers would be caught completely off guard by a task like making a garment entirely out of cotton swabs, bandages, safety towels and a thermometer wrapper. But for Valerie Mayen, it's no problem. "I love working with unconventional material," says Mayen. "If you have the same canvas...