1-4 Men look to jump 2-3 Chicago, Washington on Throwback Weekend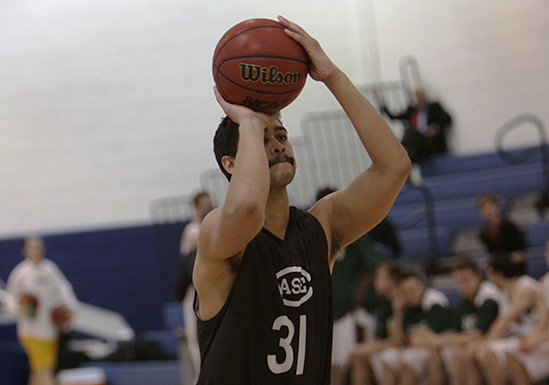 The Case Western Reserve University men's basketball team will look to pass over conference rivals Washington University and University of Chicago in the University Athletic Association standings with wins this weekend.  The Spartans are 8-8 overall, 1-4 in the UAA, and sit in seventh place in the conference.  The Bears and Maroon are both 2-3 in the UAA and sit in a three-way tie for fifth-place with New York University.
The men will take on Chicago on Friday, Jan. 25, at 8 p.m. in the Horsburgh Gymnasium, wearing red uniforms as part of CWRU's eighth annual Throwback Weekend.  The red uniforms represent the Western Reserve University Red Cats.  On Sunday, Jan. 27, at 11 a.m., the Spartans will wear brown uniforms when they play Washington.  The brown uniforms commemorate the Case Institute of Technology Rough Riders.  Western Reserve University and Case Institute of Technology federated in 1967 to become Case Western Reserve University.
The Spartans will be led by Austin Fowler who is averaging 16.6 points per game, good enough for third in the UAA in scoring.  Fowler's 8.1 rebounds per game are also second in the conference.  Fowler is climbing the history books in his final season at Case.  He's currently tenth all-time in rebounds and is 110 points away from tenth in scoring.
Case is the top team in the nation in blocks with 6.6 per game and their 105 rejections are second for the highest total in the country.  Julien Person is tops in the UAA with 32 blocks and is averaging two per game.  David Thompson is third in the UAA with 1.8 per game.
Dane McLoughlin leads the nation in three-point shooting with an average of 58.3 percent on 35-of-60 shooting.