A look at the new meal plan options
More meal plan options will be available for students next semester and are already reflected on housing applications. Meal plans are developed by Campus Services.
The changes include a new unlimited meal plan option open to all students. This meal plan allows students to access campus dining halls as many times as they desire in a day. The plan will also include three portable meal swipes that can be used at campus eateries such as Tinkham Veale University Center or Tomlinson Hall.
Block meal plans, which allow students a fixed number of meal swipes per semester, and the classic plan that provides students seven meals per week, three of which are portable, will no longer be available. Instead, three new options are added. They are also new plans termed Apartment, over Classic, with five, seven or ten meals per a week and a set of separate portable meal swipes and CaseCash. Among all upperclassmen meal plan options, the Apartment five meal plan costs the least, charging $1,520 per semester.
The University Food Committee (UFC), a joint committee made up of the Residence Hall Association (RHA) and the Undergraduate Student Government proposed to have the Apartment 10 meal plan option available to second year students. This option includes 10 meal swipes total per week with seven of those being portable swipes and $50 in CaseCash. However, the Board of Trustees decided against this proposal.
According to Ammar Abidi, a RHA representative on UFC, currently only 406 upperclassmen are on the meal plans. The classic seven meal plan and block meal plans were chosen by less than 200 students this semester. The unpopularity of these meal plan options is the reason why they are being discontinued.
Campus Services hopes that these changes can better accommodate students' eating habits and attract more upperclassmen to stay on the meal plans.
"These changes are being made to increase the overall cost-value and satisfaction with meal-plan offerings," wrote Richard Jamieson, vice president of Campus Services. "We are hopeful that more students will sign up because of the improved value and structure of the new options."
About the Writer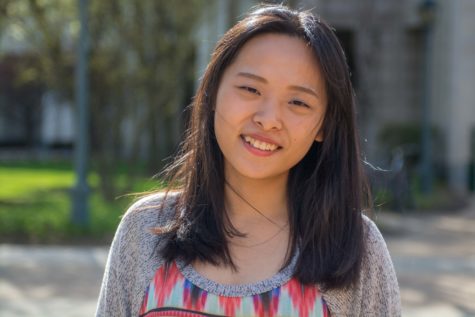 Celia Wan, News Editor
Celia Wan is a sophomore majoring in mathematics and history. She joined The Observer in the fall of 2015 and became the news editor at the end of her...