A need for spirit and culture on campus
Here at Case Western Reserve University, we can strive to develop a more welcoming atmosphere by taking advantage of attending more events and being more engaging when tabling. It doesn't take much to increase school spirit.
Just because CWRU does not have a large quad at the center of campus does not mean there is no space for students to hang out, meet new people and represent their organization. Hundreds of students pass by Kelvin Smith Library (KSL), Thwing Center and the Tinkham Veale University Center (TVUC) each day, so KSL Oval should be a great place to reach out. Instead, it is barren and people only walk by to get to class, creating a dull environment.
No one tells you to hang out on the grass or gather inside a building to see your friends. People naturally gravitate to where others are present. It does not take an entire population to make a movement, but a few friends can begin to set a different culture; a culture of enthusiasm and pride.
At the TVUC, many organizations table to sell tickets or food for their event or philanthropy, but they can also table for the sake of being present. Many athletes and friends come to support each other during sports games, but sports and the rest of campus are still divided. CWRU may be Division III, but sports events can still be viewed as campus events where everyone is welcome to attend, have school pride and support other students. You do not need to be football or volleyball fans to cheer on your friends and enjoy yourself.
Standing up and being engaged contributes to a more friendly atmosphere. The university can put on events and provide spaces, but it is up to us to be enthusiastic and present in the moment. Change does not come immediately, but every student has the capability to alter how they want to envision the campus.
So next time you feel like napping in your room, why not nap on the main quad? And the next time you want to table at TVUC, why not walk up directly to students? If you do, others can join.
Ashley Chan is a first-year student.
Leave a Comment
About the Contributor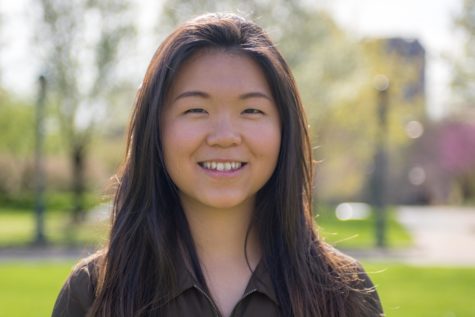 Ashley Chan, Director of Web & Multimedia
Ashley Chan is a second-year student studying economics. Ashley likes to lift. If you wish to contact her, you can email her at axc627@case.edu.