A semester unlike any other is coming to a close—here's some music to reflect
Playlist of the week 12/04/20
This is the final edition of The Observer of the semester, and boy has it been a difficult semester for everyone reading this—regardless of whether or not you were on campus. Unfortunately, I was at home this semester, but un-unfortunately, I got news on Monday that I will be able to come back to campus for the spring semester, at least as of now. The overwhelming feeling of liberation I experienced after reading that email was enough dopamine to last me for quite a while. Even if I am taking online courses in a dorm room, I will still at least be close to the people I am lucky to call friends. I hope everyone reading this also had an enjoyable break filled with consecutive nights (and days) of 14 hours of sleep. It's almost the end! We've got it!
"I Shall Be Released" – The Band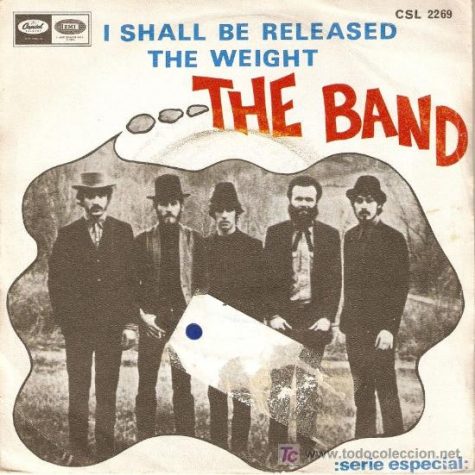 Originally written by Bob Dylan, this gospel-influenced piece is a commentary on being imprisoned, featuring lyrics that chronicle the story of a prisoner who was falsely convicted and "swears he's not to blame." The image of a "light shining down" in the song seems to depict being saved by God, even though this song is more closely tied to problems in the criminal justice system. I am not comparing my time at home, away from campus, to being falsely trapped in prison, but it does seem to fit. At least, it did while it was stuck in my head. This song has been covered by a slew of stars, including Joan Baez, Joe Cocker, The Byrds, Melissa Etheridge, Nina Simone, Jerry Garcia and even Kesha.
"(Don't Go Back To) Rockville" – R.E.M.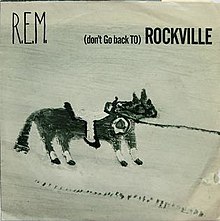 I was lucky enough to sneak away from home a couple of weeks ago for a road trip, during which SiriusXM introduced me to, what I can only consider, an absolute banger. According to my brief Google search, this romance song is about a girl that bass guitarist Mike Mills loved at the University of Georgia and wanting to come back after time away at her small, dirty hometown in Maryland. Mills, who wrote and composed the song, also sang most of the vocals rather than normal lead singer Michael Stipe. According to Mills, the song was originally meant to be played faster, in a Ramones-style punk performance, but was slowed down to the level of almost being classified as country. I have been listening to another REM song on repeat during the past week, so excluding it, "Fall On Me," was a difficult choice, but it may end up on a playlist later.
"(Theme From) Valley of the Dolls" – Dionne Warwick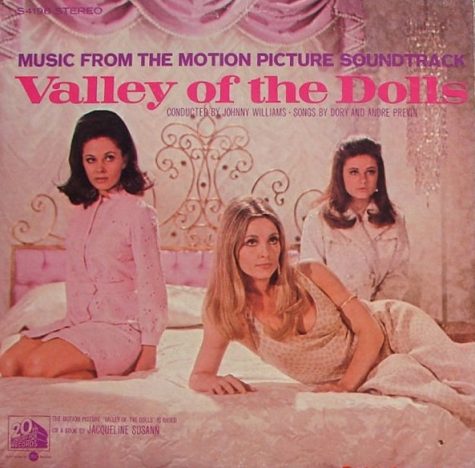 This song, recorded for the 1967 film "Valley of the Dolls," was also featured in the 1999 cult classic "Fight Club," as well as the Edie Falco TV drama "Nurse Jackie." The original theme was sung by Dory Previn, however Warwick's cover a year after the film's release was much more successful. The song is filled with cheerful piano segues into Warwick's empowering vocals, especially with the ending slowing down the vocals, as Warwick sings "When will I know why?" only to be drowned out by that same piano jingle, which seems to have gotten louder and even somewhat menacing. 
"Desperado" – The Langley Schools Music Project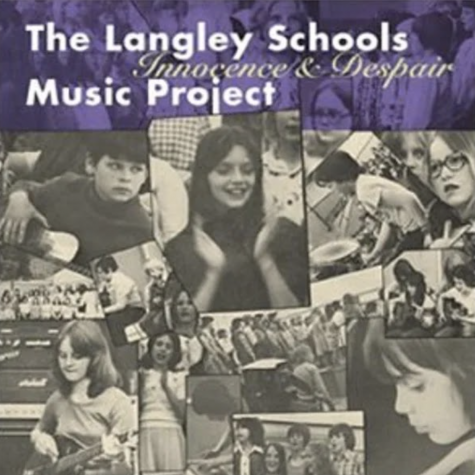 "Innocence and Despair," recorded in 1976 but not discovered until 2001, is an obscure, oddball album featuring Canadian school students singing songs such as The Eagles' "Desperado," David Bowie's "Space Oddity" and covers of The Beach Boys' "I Get Around" and "God Only Knows," among others. I highly recommend checking out the entire album, as David Bowie even called the cover of "Space Oddity" "fantastic," and "a piece of art that I couldn't have conceived of." I was never a fan of The Eagles, but I always appreciated Johnny Cash's cover of the song, sung in his low, booming voice, as he was close to death. However, this cover goes leaps and bounds above even Cash, as the entire song is sung as a solo by an elementary school girl. It is quite the experience, and one you won't soon forget. It contains a simple and melancholic piano arrangement that masterfully accompanies lead singer Sheila Behman.
"Isn't It a Pity (Live)" – Nina Simone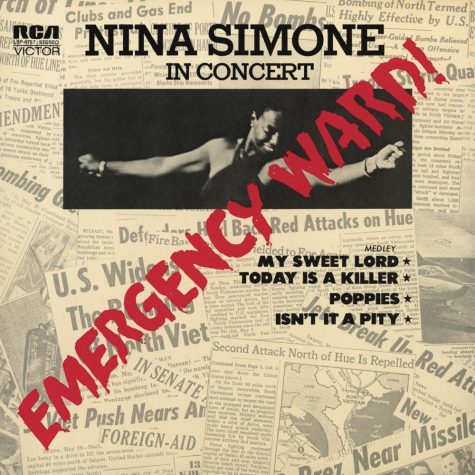 What do you get when Nina Simone adds four additional minutes of mastery onto a George Harrison song already seven minutes in length? A complete masterpiece, and that is far from a pity. Simone adds a layer of depth to the song. Despite the painful subject matter—dealing with observing everyday things taken for granted—Simone contributes heart-wrenching glory through her long, drawn-out, vocal delivery. She adds a clear layer of soul and jazz to the spiritual original recording. She also adds a touch of gospel style by casually adding conversation into the lyrics. The first time I heard this, I got the same electric-like jolt of raw emotion flowing through my body that I got the first time hearing the final piano chords in The Beatles' "A Day in the Life." Simone covers the topics of heartbreak and selfishness in everyday life, by taking someone's love and not reciprocating. Towards the end of the song, Simone's voice falters on the word "pity," which I can't help but feel is intentional, as it just adds another layer of, well, pity. After this, she rouses herself in the end with the driving line, "and just concentrate on givin', givin', givin'." Now is the season of giving, even if it is a dark one. Let's not "forget to give back" and instead enjoy "the beauty that surrounds" us, even today. Happy holidays, and may the future be bright for us all.