A Smashing Success
New Badminton Club sweeps first ever match
Officially a sports club this semester, Club Badminton had their first home match against Oberlin College last Saturday, Oct. 29, and won all 11 matches they played. This success built on recent practices, previously hosted Net Nights and a strong two years as an undergraduate student organization.
Vice President Crystal Li said, "I'm really proud of our team. I knew we had many strong players, but until now, there hasn't been a standard to compare the team against. Intuitively I knew we had a good chance of winning, but I wasn't expecting a clean sweep. I think it's due to the fact that we have such a good team dynamic and we take our games, even during practice, seriously. Many of our members take it upon themselves to improve their skills, and it's great that our more experienced players are willing to teach on the side."
Club Badminton drew in almost twice the number of club members the executive board was expecting. The club currently has about 60 members and includes players with all levels of skill. The club practices twice a week for two hours: Tuesdays and Fridays from 7-9 p.m. in Veale Fieldhouse. The club does not cut students. Regardless of one's skill level anyone can show up at practices, as long as the official club due is paid.
The club emphasizes learning from one another and giving every member a fair amount of practice time. With only six courts and all of the club members, the team usually practices doubles matches or dedicates courts to learning specific techniques and moves, like smashes and different types of footwork.
Since this is the first semester Club Badminton is a sports club, routines for practices are still shaping up, and some practices have been dedicated to figuring out logistics.
"We try to do a rotation so people can play different people of different levels. People can improve, better players help beginning players. But sometimes people don't like that. Recently, we've been trying to do ladders, trying to rank players by skill," Li said.
Ladders give those below someone more advanced the opportunity to challenge them to a match. Based on the results, the ranking of the players on the ladder may or may not change. This helps ensure that skill levels are not too different on the court, and when improvement shows, someone may move up the ladder.
"Badminton is a really dynamic game. You change up the way you play based on your opponent. Each exchange ends so quickly you have to react and change what you do instantaneously. There's a good bit of skill involved…. You feel yourself getting better as you continue to play," Club President Zack Teitelbaum said.
"I'm just glad that we are able to have more of a cohesive badminton community on campus. I've noticed that a lot of our current members have showed up to our past events, but didn't come consistently because they were disappointed with lack of structure or practices," Li said.
The club is not yet part of a league, as the executive members are still investigating the possibility and which league would be the best to belong to. Club Badminton just loves being able to compete against other teams, and not being part of a league does not hinder that ability.
Li said, "We're really open to having anyone join…. Show up at our Net Nights."
Net Nights aim to involve students, faculty and staff—anyone and everyone. They are "noncompetitive social events" where people—whether they've played badminton their whole lives or have never even picked up a racket—can learn about the Olympic history as well as the fact that badminton "is not just a game you play on the beach."  
"When I leave Case when I graduate, I'll have left something behind with the club; maybe I'll come back as an alum and play badminton 'cause of this club, which would be really cool," Teitelbaum said.
Club Badminton's next tournament will be in the Veale Fieldhouse on Nov. 11 from 5-8 p.m., where they will be competing against Carnegie Mellon University.
If you're interested in joining the Badminton Club, send an email to badminton-exec@case.edu to receive more information about the club.
Leave a Comment
About the Writer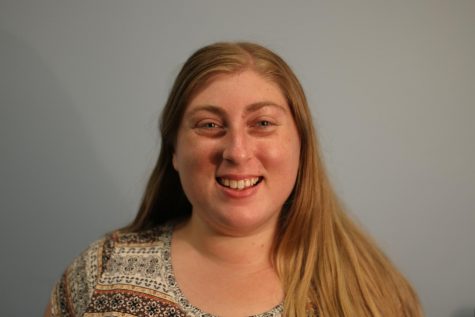 Sarah Parr, Director of Business Operations
Sarah Parr is a fourth-year at Case Western Reserve University and has been involved with The Observer since day one: she was the social media editor for...