A student perspective on Lunar New Year at CWRU
As a first-generation Chinese-American, I grew up with the Lunar New Year being the most important time of year. My family and I would scramble to organize every inch of our apartment to get rid of bad luck. The first day of the new year would be the only time I'd let my mom choose my outfit, which would usually be new clothes, in red.
We'd visit my cousin's family and exchange "lai-see," red envelopes that bring good luck, and make long-distance phone calls to our extended family in China. This would be one of the few times my brother and I would have the opportunity to talk to our cousins overseas, due to the inconvenient time difference. I relished these phone calls. We'd talk about school and classmates, and nostalgically recount the games we had played as kids.
This year was different. Balancing twenty-one credit hours takes a toll on your non-academic life, and it was Wednesday before I realized the Lunar New Year was just a few days away. Although I hadn't had the chance to prepare anything, I still wanted to celebrate the holiday that was so critical to my culture and identity.
Thankfully, International Student Services (ISS) hosted Lunar New Year Fireworks on Friday, Feb. 16 at 8 p.m. The promise of a free stuffed animal dog lured me into arriving fifteen minutes early to the event, where a bustling crowd had already formed, hovering around the snacks and activities.
Some of the activities included calligraphy and paper cuts. I've had my handwriting affectionately referred to as chicken scratch on multiple occasions, but I was eager to try my hand at calligraphy. Although my work left much to be desired, I had a nice time anyway and other students echoed these sentiments.
"My parents tried teaching me the art of paper-cutting when I was little, but it's been ages since I touched a pair of scissors," exclaimed first-year student Maxwell Dylan Barnett, proudly holding up his paper-cut design.
Barnett hoped his design, the Chinese symbol for "prosperity," will bring him good luck for the new year.
The Lunar New Year celebration also included a dragon photo opportunity and food. Spectators shivered as they sipped on green tea and hot chocolate, waiting for the fireworks display. As a Brooklyn native, I've spent many a summer Friday night in Coney Island watching the weekly fireworks show. However, every time still feels just as magical.
The show was thoroughly choreographed, with fireworks in every color of the rainbow. It started slowly, with fireworks that shot straight up before exploding, but quickly became more complex. Some fireworks whirled into a continuous spiral before shattering into thousands of sparks. No one talked, only the boom of the fireworks could be heard as everyone craned their necks to see the display.
Just as abruptly as it started, the show ended. The crowd lingered and I stared at the now empty black sky, envisioning the bright colors that had adorned it, only moments before. Although I did not spend the Lunar New Year with my family this year, I am still surrounded by people that care about me and I am grateful. Happy Lunar New Year!
About the Writer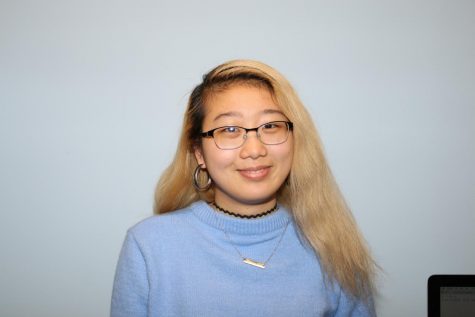 Yvonne Pan, Development Editor
Yvonne Pan is a fourth-year student double majoring in civil engineering and environmental studies, and minoring in English. Freshman year, she spilled...