Activists raise questions surrounding Thomas Yatsko's fatal shooting
Last weekend, Thomas Yatsko's family held a vigil outside of Uptown Corner Alley, a week after being shot by Sergeant Dean Graziolli of Cleveland Police's Fifth District. While honoring his memory, the crowd drew attention to the amount of cameras in the University Circle Neighborhood, suggesting that a number of them may have caught the fatal altercation between Graziolli and Yatsko on tape.
Multiple witnesses have said that Yatsko only returned to the Bowling Alley to get his coat after being kicked out for brawling. He did not have identification on him at the time.
"We have a cop, off duty, that years ago…was indicted on several felonies. Because he was protected by the union, by arbitration, he pled out on misdemeanors," said Brother Khalid Samad, a leader of Peace in the Hood, a group that aims to prevent violence in urban areas and to educate youth. "So should we listen to what Sergeant Graziolli has to say?"
The crowd responded with a resounding no. Samad continued to urge on the protesters, asking them if they wanted to see the film from the security cameras.
The Corner Alley Uptown and MRN Ltd., the owners of the establishment, would not answer whether a security camera above the front entrance caught the incident. It is aimed at the outdoor tables where the altercation took place.
"The police got all the footage they needed," said MRN Ltd. Director of Operations Jonathan Seeholzer. "We are cooperating with the Cleveland Police Department…That's all I can say."
The Cleveland Remembrance Page, which posts about the deaths of Clevelanders, also noted the heavy surveillance in the University Circle area and expressed interest in seeing the tapes.
The bowling alley's front entrance faces the corner of Euclid Avenue and Mayfield Road/Ford Drive; traffic cameras sit above each stoplight.
No footage related to the incident has been made public. The Cuyahoga County Sheriff's Department did not immediately return our requests for information.
Yatsko's death marks the first instance of fatal force for the Cleveland Police since Oct. 26, 2017, when police shot and killed Antonio Levison of Glenville after he opened fire on them.
Leave a Comment
About the Writer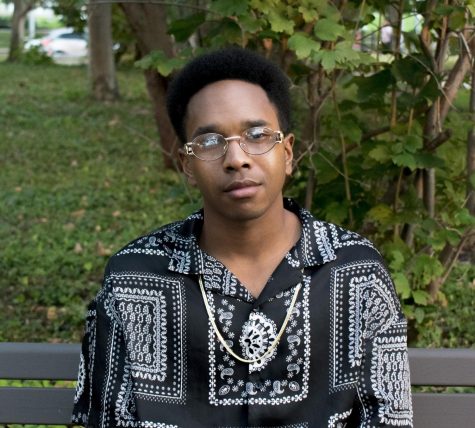 Kevin Smith, Executive Editor
KJ is a fourth-year Pre-Law student and sociology major who also minors in psychology and English. He is a Cleveland native, a member of the Emerging Scholars...