James D'Arcy shines as "Agent Carter" marches toward a finale
Another week, another two vastly different episodes for "Agent Carter." Just look at their respective beginnings. "Edge of Mystery" opens on a flashback to the very first episode and cuts to a disheveled Edwin Jarvis (James D'Arcy) sobbing at his wife's bed, while "A Little Song and Dance," the season's penultimate episode, opens with just that, a musical number about Peggy Carter's (Hayley Atwell) love choice between Daniel Sousa (Enver Gjokaj) or Jason Wilkes (Reggie Austin).
The musical number was quite entertaining and fun and definitely shocking to the audience member receiving a heaping of drama, exactly what the producers were looking for. However, it should have come earlier in the season, perhaps before episode six or seven. The action is too tense for this kind of toying of tone. Give executives credit for trying something different, but that point was not the right time in the narrative arc.
"Edge of Mystery" pulls at the audience's heartstrings as D'Arcy provides a masterful performance portraying Jarvis' grief, guilt and love for his wife all at the same time. The scene was powerful enough with Jarvis in the bargaining stage of grief, sobbing through all the things he would do if only Ana (Lotte Verbeek) survives. But, it could have been helped if the writers had spent more time developing the relationship more.
These episodes shine in the relationship between Jarvis and Carter, as is par for the series. After Jarvis and Carter get captured when Jarvis tries to avenge Ana's injury and Carter finds a way to escape, they duke it out in a war of words. Jarvis offers the blow that everyone Carter is close to ends up dead, while Carter counters by telling Jarvis he never took his "adventures" with her seriously.
Of course, the episodes don't just focus on Jarvis. Sousa and Carter try to drop-off "uranium" in exchange for Wilkes, but just like all television drop-offs, nothing goes to plan. Mad for power supervillain Whitney Frost (Wynn Everett, portraying crazy as good as ever) convinces Wilkes to stop fighting the Zero Matter inside him. So after Carter and Sousa rescue Wilkes, he betrays them by forcing Sousa, for fear of Carter's life, to tell him where the real uranium is.
Frost detonates the nuclear bomb and, as expected, creates more Zero Matter, which sucks Wilkes into a rift. Frost believes the mysterious Zero Matter voice has chosen him over her. But the bumbling Dr. Samberly (Matt Braunger), using a gamma ray gun devised by Howard Stark, manages to get Wilkes out, but he is bursting with the dangerous substance.
The rest of the episode follows Jack Thompson's (Chad Michael Murray) "little song and dance" as he manages to convince Carter, Sousa, Vernon Masters and Frost that he is on each of their sides. Eventually this, and the episode ends with Wilkes literally exploding on Frost and Masters while Carter, Thompson and Sousa are in a good old fashioned Mexican standoff. Thompson inserts himself into the plot here, finally justifying all the time spent on him throughout the season. All the twists in alliance certainly give the audience whiplash, but they also keep them on their toes.
The cliffhanger sets up a thrilling season (and possibly series) finale as, just like after episode two, we don't know if Wilkes is dead or alive. Combining that with the necessity to answer the season-long question of Carter's love will certainly create a finale to remember.  
Show: "Marvel's Agent Carter," Season 2, Episodes 8 and 9
Created By: Christopher Markus and Stephen McFeely
Airs: Tuesdays at 9 p.m. on ABC
Rating: 4/5 stars
About the Contributor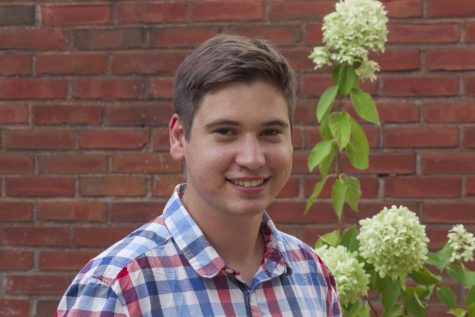 Eddie Kerekes, Executive Editor
Eddie Kerekes is in his fourth year studying chemical engineering while also pursuing a minor in German. He serves as the executive editor. Previous roles...