'Smoke and Mirrors' reveals "Agent Carter"'s past
The most recent episode of "Agent Carter" comes on the heels of the 'big' reveal that Whitney Frost (Wynn Everett) is the real brains behind Isodyne Industries. This time around, instead of projecting into the future of zero matter, we're transported to the past, learning the backstory to both Frost and Peggy Carter (Hayley Atwell).
The episode shines, giving more depth to both characters by explaining their motivations. Carter, as it turns out, dreamed of adventure since her early childhood. She faces a tough decision when the British government asks her to become a field agent on the same day she is engaged to Fred Wells (Kevin Changaris). Eventually, after the death of a loved one who supported her independence, Carter accepts by symbolically replacing the invitation with her wedding ring. Carter is thus revealed to be motivated by a thirst for adventure and never wanting to settle down.
Frost had a different path. Growing up in rural Oklahoma during the Dust Bowl as Agnus Cully, Frost showed great intellectual prowess. However, she is raised by a single mom with an abusive boyfriend who both imprint the only way for a woman to be successful in life is good looks. Her main motivation, best expressed in the closing scene when she goes to Hollywood to start her acting career, is escapism. Her desire to go as far away from the rural nightmare that was her childhood, drove her to Hollywood, where she can be whoever she wants, especially now that zero matter is coursing through her veins.
Back in the present day of 1947, Carter and Edwin Jarvis (James D'Arcy) kidnap Carter's attacker from the previous episode and manage to get information out of him about who is in the Arena Club. Before Carter and Daniel Sousa (Enver Gjokaj) can raid the club, Arena Club member and "the man who signs Sousa's paychecks" Vernon Masters (Kurtwood Smith) stops them. He also threatens Carter and Sousa that if they continue anymore in their investigation of the Arena Club, a tidal wave will come after them. Fun times ahead for sure.
Frost, meanwhile, is testing her new zero matter powers on mice. After accepting its full potential, she kills a man in front of her husband to finally making him realize he is the secondary part of the relationship. Her scar also increases drastically, showing how much of her humanity has cracked in the process.   
An interesting subplot in the episode is whom Carter works with as her partner, Jarvis or Sousa. At the beginning she works with Jarvis, the more comedic of the two, for the kidnapping. Sousa gets upset after Carter tries to hide the kidnapping from him in the best scene of the episode. He feels he should be Carter's main partner because they actually work together. After she teams up with Sousa for the interrogation, Jarvis basically disappears, a flaw in the episode. Both the writers and Carter need to find a balance between Jarvis and Sousa, so Carter can perform at her best.
The flashbacks, though well written to connect with the main storyline, featured the worst acting of the episode. Chris Browning does a poor job as Rufus Hunt, not conveying any emotion in his performance. With Atwell, D'Arcy, Gjokaj and Everett consistently turning in excellent performances, it will be up to the minor characters to elevate individual episodes.
Show: "Marvel's Agent Carter"
Created By: Christopher Markus and Stephen McFeely
Airs: Tuesdays at 10 p.m. on ABC
Rating: 4/5 stars
Leave a Comment
About the Contributor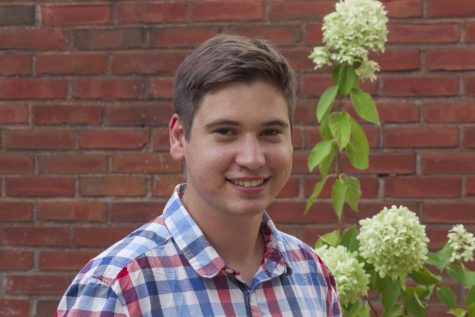 Eddie Kerekes, Executive Editor
Eddie Kerekes is in his fourth year studying chemical engineering while also pursuing a minor in German. He serves as the executive editor. Previous roles...