Two boys' hoverboards stolen in Akron
Two boys' hoverboards stolen in Akron
Over this past weekend, two boys aged nine and 12 had their hoverboards stolen while they were outside playing with them.
The first robbery occurred on Friday, March 11, around 3:30 p.m. A teen (around 17 years old) approached the 12-year-old and demanded his hoverboard. When the child refused, the teen pushed him off of his hoverboard, grabbed it and then hit the boy's head and fled with the hoverboard, according to an article on NewsNet 5's website.
The boy was treated for minor injuries.
The second hoverboard was taken at around 8:30 p.m. on the same day. The nine-year-old was standing outside his house when two teens—approximately 18 and 14 years old—approached him. One of the teens pointed a gun at the child and told him to give him his hoverboard. The boy complied, and the suspects left on foot.
Downtown YMCA changes locations
The downtown YMCA will be moving from Prospect Avenue to a new location in the Galleria on East 9 St., where the new location will be opening on March 29. Cleveland State University purchased the YMCA's old downtown building in 2010 to use the space for student housing, according to an article in Cleveland Scene.
At its new location, the YMCA will offer a variety of facilities, including a wellness center with exercise equipment and an aquatic center with a pool, sauna, steam room and hot tub. There will also be group classes, personal training and massage and chiropractic services, among other resources.
Monthly membership costs will range between $50 and $65 per single person or around $105 per family.
Donald Trump holds rally in Cleveland
Less than a day after he cancelled a rally in Chicago, Republican presidential candidate Donald Trump held a rally at the I-X Center in Cleveland.
There were protesters gathered outside of the event, and some who came in were escorted out, being called "Bernie's people" by Trump. Protesters outside held signs that said "Hate won't make us great" and "Trump is delusional," according to an article on cleveland.com.
A Trump supporter, dressed in an American Revolutionary war costume, was telling those outside the event, "If you're an African first go back to Africa," according to Cleveland Scene's live coverage of the event.
At the rally, Trump criticized Ohio Governor John Kasich, who a few days later won the Ohio Republican presidential primary. He also addressed his cancelled rally in Chicago and jobs moving out of the country, noted cleveland.com.
Leave a Comment
About the Writer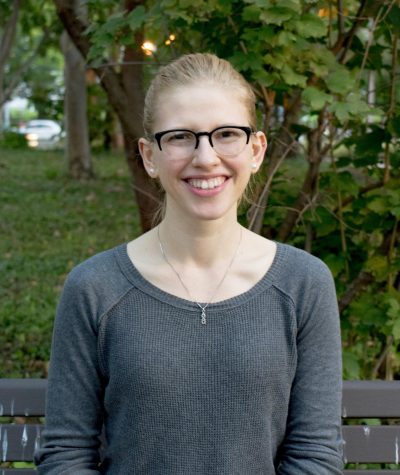 Aquene Kimmel, Director of Web and Multimedia
Aquene Kimmel, Director of Web and Multimedia, is a fourth-year English and French major. She is also Editor-in-Chief of The Athenian and a member of Pi...