Albert Hammond, Jr. brings "Momentary Masters" to Cleveland on Sept. 10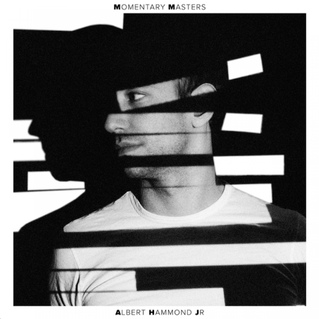 Perhaps best known as the rhythm and occasional lead guitarist of indie rock gods The Strokes, Albert Hammond Jr. has recently re-launched his bid for solo glory with a third LP, "Momentary Masters," released July 31 on Vagrant Records. As a part of that quest, Hammond, Jr. will return to Cleveland on Sept. 10 to promote his new album at the Grog Shop.
"As a solo artist, the people you use around you help define the sounds. I didn't really have a band at first. This is the first time where I got to sit down and arrange stuff with the band I was touring with," said Hammond Jr. about his new album.
The continuity shows. Of the three solo records in his catalog, "Momentary Masters" sounds the most like the work directly preceding it, giving it not only more focus, but incredible power. This, Hammond Jr. hopes, makes the tour behind the record even stronger.
"I feel like that created a more dynamic and exciting record, one that seems to feel really good to play live."
The strength of the new songs themselves is also a big part of what makes this upcoming show at the Grog exhilarating. "Born Slippy," the album's first single, is a prime example.
"It has a groove, almost like if you were playing it live, that you could listen to the intro for a minute or two before the sings come in… just because it's like a fun place to sit. Finding the vocal melodies though, that shit was hard."
Whatever difficulties might have ensued during the writing process, however, they were ultimately worth it for Hammond Jr. to get the songs he did. "When you invest time and put your energy into things like that, things start to work themselves out … the right stuff kind of stays," he said.
The same goes for the performing live, although there, Hammond Jr. is a little bit less sure of how to describe how the show itself works out. "I always want to say I think it's an amazing rock and roll set, especially now with this album I have a really fun hour of songs. I never know what to say," he said.
Even at a loss for words, one thing is for sure: Albert Hammond Jr.'s upcoming show at the Grog Shop is sure to show that his musical mastery is anything but momentary.
Concert: Albert Hammond, Jr.
Venue: The Grog Shop
Date: Sept. 10, 7:30 p.m.
Price: $15