Ali Mahmoud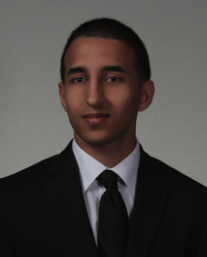 Year: Third
Major: Biology
Hometown: Cleveland, Ohio
What is your biggest goal for USG in the 2014-2015 Academic Year?
My goal is to increase communication between student organizations and USG.
Other campus positions outside of USG: 
Delta Tau Delta Fraternity, CCEL, Muslim Student Organization (MSA),
Diversity Chair – Middle Eastern Cultural Association (MECA), Horizons
Prior USG experience / initiatives undertaken
Student Life committee member, Finance commitee member
What is the biggest issue you see your position having to face? How do you specifically plan on tackling it?
I believe the biggest issue is an increased demand for funding. I plan to work with SEC to allocate more money towards student groups.
Only 32 percent of student group funding requests were filled due to money constraints. How do you plan on addressing this issue? Do you have any ideas to rework the funding process?
I plan on working with groups that have had many successful events and figure out how they are able to budget for their events efficiently in order to share this information with the many organizations that need it. I plan on working with the SEC in hopes to increase the allocations available for student groups. I want to see more student groups hosting events on campus without worrying about money constraints.
USG drastically overestimated the financial rollover it had from last year, so there were less available funds this fall for student groups then projected. How do you ensure that this doesn't happen again?
I will not rely on estimations as much as the previous vice presidents have. I will track all of the finances more closely to ensure that I am only working with actual numbers.