Annual security report released
Last week, the Case Western Reserve University Police Department released its annual 2017 security report. The report showed a substantial increase in disciplinary referrals relating to alcohol between 2015 and 2016.
According to the report, there was a slight increase in crimes occurring on campus to 27 incidents from 20 incidents and an increase in off-campus crime to 34 incidents from 26 incidents.
The Clery Act mandates this report and other similar crime disclosures by the university. The Clery Act is a 1990 federal law that requires colleges and universities to disclose crime statistics and provide timely warning notices for particular types of crime occurring on or near campus. These security alerts usually come in the form of a text message or email describing the crime and giving a description of the suspect.
At CWRU, these alerts were the target of much scrutiny last semester after the police took several hours to notify students of the near-campus presence of the "Facebook killer," Steve Stephens, leading to student protests.
The security report addresses the issue of timely alerts, stating that reported dangerous situations need to be confirmed before the campus community is notified.
"It is entirely understandable that, to some, the way to achieve [our safety goals] is to issue an alert the very moment that we receive a report of a potential threat," a spokesperson for the Division of Public Safety said. "Unfortunately, such a practice would lead to so many alerts sent weekly that, over time, people could begin to take the alerts less seriously. After discussions with university leaders and students last spring, we concluded that the best way to balance these questions is to issue alerts notifying the community that we have a report of a significant threat and are investigating—and then follow up as soon as possible with an update as to the accuracy of the report."
The university also released its annual fire safety report. The report showed that three fires occurred within on-campus housing last year, at the Linsalata Alumni Center, Taft House and the Zeta Psi fraternity house. CWRU currently mandates four yearly fire drills in its residence halls.
About the Writer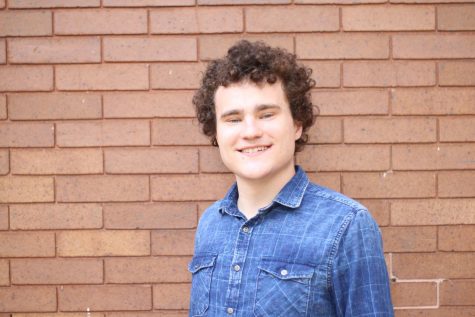 Matt Hooke, Executive Editor
Matt Hooke, The Observer's executive editor, is a fourth-year student studying English. This is his first year as executive editor after spending time...