APO hosts tenth annual March for Marfan charity run
The Alpha Phi Omega (APO) service fraternity will be putting on their 10th annual March for Marfan charity run/walk on March 21. The event benefits Marfan Foundation, which helps people with Marfan syndrome, a connective tissue disorder that affects about one in every 5,000 people.
March for Marfan was started 10 years ago by APO advisor Maya Brown-Zimmerman, who has Marfan syndrome.
"It's really special to our chapter because we have members and advisors who have been affected by it," said co-chair Sophia Senderak.
There are currently 65 people signed up for this year's event, which is either a 5K walk or a 3K run around the North Residential Village. APO brothers will be cheering people on along the route, as well as at the beginning and end.
"It's a really great place to run and feel like you're doing a good thing," said APO President Dan Ryave.
Participants can still sign up for the event on APO's website, and there is also day of registration. APO is hoping to beat their previous record of 105 participants this year.
"The variety of people signed up is exciting," said co-chair Evelyn Rueda. "We have people who are 70 and 80 years old, and we have someone who is six years old."
There are also participants from a number of surrounding states, including Pennsylvania, Kentucky and Indiana.
Registration is $20 a person or $60 for a group of four. It includes free breakfast and lunch. All of the proceeds from the event go to The Marfan Foundation.
There will also be a raffle, with prizes from local businesses like Liquid Planet, Buffalo Wild Wings, Tommy's, The Fairmount and other sponsors.
This is the largest event in Ohio that is run by an organization not exclusively dedicated to supporting individuals with Marfan Syndrome.
"This isn't something that's commonly done," said Senderak. "If we don't do it, who will?"
"I just really like it because we're doing something that's much bigger than us," added Rueda. "It's really exciting to see the impact it's having. People remember this event."
About the Contributor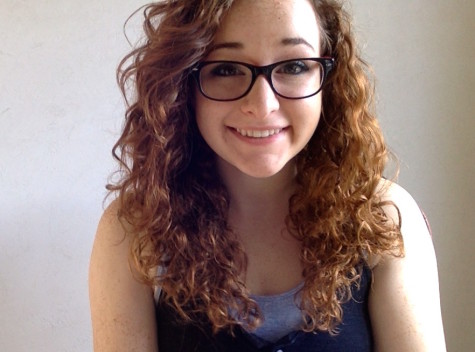 Julia Bianco, Director of Web and Multimedia
Julia Bianco is a senior cognitive science and political science student currently working as The Obsever's Director of Web and Multimedia. She has...