Ariana Grande surprises with new single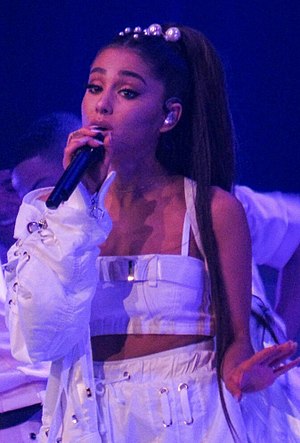 She's done it again, folks. Ariana Grande has once more proven that this year might really be the "Year of the Woman." This time, it is because of a surprise single which debuted Monday and broke Spotify's global, single-day streaming record for a female artist.
"Thank U, Next" dropped last Saturday night just an hour before Grande's ex-fiance, Pete Davidson, took Saturday Night Live's Weekend Update desk to address the couple's recent breakup. Their fast-paced romance definitely had me feeling a certain way while it lasted, but if their split is what catalyzed this song's release, I cannot say I am sorry it did not work out for them.
Once "Thank U, Next" hit radio waves, The Atlantic considered Grande to have "conquered the breakup song," while the website Jezebel described the bop as "petty." Do not be fooled by the song's snarky title; instead of blaming her exes for heartache, Grande presents the overlying theme that the short-lived compatibility between herself and each former romance has brought her closer to self-actualization, culminating to a deeper sense of identity and maturity. Going down the list, she emphasizes "love," "patience" and "pain" as the key virtues that helped lead to her current state of emotional health. What is petty about acceptance?
Grande did speak out upon the song's debut, clarifying that "Thank U, Next" is not a diss track. I mean, she revealed that she even let former flames have a taste before the song's release. She's pretty generous if you ask me, compared to the typical airing of dirty laundry we see from other newly single artists. "no drags…. no shade….. jus love, gratitude, acceptance, honesty, forgiveness … and growth," Grande tweeted after its premiere. Meanwhile, most of our Twitter feeds are full of passive-aggressive callouts by friends who cannot create positive takeaways from experiences that did not end favorably for them.
With the bad luck Grande has experienced—which, at a glance, includes a terror attack at one of her concerts and the death of Mac Miller, her long-term boyfriend and featured artist in "The Way"—this woman can do whatever she wants as far as I am concerned. I think "Thank U, Next" is the perfect ode to Grande's survivor mentality: when the chips are down, a strong person can find growth in just about anything.
So to (Big) Sean, Ricky (Alvarez), Malcolm (Mac Miller) and Pete (Davidson), "thank u." We cannot wait to see what is next in Grande's repertoire.