Attacking the next challenge
Following bye, football team ready to take on Wolverines
Picking up right where they left off last season, Spartan football used a potent offense and stingy defense to win their opening game of the season over the University of Chicago. After a regularly scheduled week off, the team is traveling to Grove City College (0-2) on Sept. 17 to take on the Wolverines.
The first game away from Case Western Reserve University is also the Spartans' first game against a Presidents' Athletic Conference (PAC) foe. The matchup marks the first conference game as well for the Wolverines. The Spartans have only played the Wolverines once all-time, way back in 2006, losing by a final score of 40-33.
Spartans Head Coach Greg Debeljak said the team worked on improving themselves over the long break. Injured players got much needed rest, while other players worked on conditioning. Debeljak said, "After this [bye], it's nine straight weeks of football. That's still a long haul to go."
The game shouldn't be much of a challenge for the Spartans. Grove City has lost 22 consecutive games, a streak which started with their 2014 opener. They haven't fared any better in the PAC, losing 16 straight contests.
Their most recent loss was a 65-13 blowout at the hands of 23rd ranked Washington & Jefferson College. In the game, Grove City managed only 234 yards of total offense while giving up 630 yards.
However the Spartans have been tripped up before by winless teams. In 2014, after crushing rival Carnegie Mellon 30-0 in the opening week and resting during a bye week, CWRU lost to Saint Vincent College. The Bearcats had been on a 23-game losing streak heading into the contest.
Debeljak said, "It's all about how we respond [to the blowout victory]. If we take Grove City seriously, we should perform well. If not, we'll be in for a fight. How you respond to a positive is just as important as how you respond to a negative."
CWRU third-year quarterback Rob Cuda should have a field day with the Wolverines' passing defense. Washington & Jefferson's Pete Coughlin threw for seven touchdowns in a single half when facing the team, tying a PAC record. His whole team threw for 490 yards in the game.
The Spartans' rushing attack, led by Cuda and third-year running back Myles Anthony, may not be as successful as the passing attack. Surprisingly, Grove City allows only 158 rushing yards per game. Second-year linebacker Shawn Simmons leads the team with 23 tackles and is tied for the team lead in tackles for loss with third-year outside linebacker Deion Minor.
Defensively, CWRU needs to contain first-year running back Wesley Schools. In the blowout loss to Washington & Jefferson, Schools rushed for 102 yards and a touchdown. Of those 102 yards, 73 came in the first quarter. So it's not like he racked them all up when the game was out of hand.
It's going to be strength vs. strength when Grove City hands the ball off. Against Chicago, the Spartans only gave up 71 total rushing yards. Third-year linebackers Andrew Banathy and Chanan Demery will be looking to wreak havoc in the backfield as they combined for 20 tackles last game.
The Spartans' secondary, led fourth-year cornerback Nick Kwon, will be looking to feast off of the Wolverines' passing attack. Kwon leads the team with three pass deflections and first-year safety Patrick Crossey recorded two versus Chicago. Grove City first-year quarterback Brett Laffoon already has thrown four interceptions on the season. The CWRU defense is looking for their first and might just get it this week.
Contrarily, Debeljak said the Wolverines' offense has shown flashes of greatness. "Their young skill players are impressive. They've got a great young player at quarterback and a good combination of senior and freshmen receivers."
After crunching all the numbers, The Observer prediction machine has the Spartans prevailing in a blowout 42-17. Look for CWRU to pull ahead early thanks to a high-flying offensive attack and the defense to hold the large advantage. Backups may see playing time near the end of the fourth quarter.
About the Writer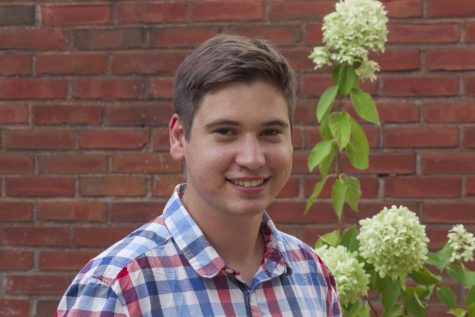 Eddie Kerekes, Executive Editor
Eddie Kerekes is in his fourth year studying chemical engineering while also pursuing a minor in German. He serves as the executive editor. Previous roles...