Avolio: Housing doesn't need to be a scarce resource at CWRU
A contentious topic of conversation around campus as of late has been housing. Whether students are discussing the furniture, renovations or even being kicked out of Clarke Tower, many are unhappy with the current situation.
A rumor has been circulating around campus that Case Western Reserve University intends to demolish top-of-the-hill South Residential Village in five years. While answering the "why" to this question is important, I feel as if the "where will all of the second-year students go?" question is a little more important.
Currently there are three second-year residence halls and nine Greek life facilities sitting atop the elephant stairs. These buildings hold hundreds of students, all of whom will be displaced if CWRU goes through with their absurd plan to obliterate their housing.
While some people advocate for getting rid of the SRV, campus housing is already scarce. As mentioned in the article ¨Second-year suites reassigned to first-years in Clarke Tower,¨ published in The Observer, even second-year students are being kicked out of their housing and being moved to the top of the hill in order to make space. Considering we're already running out of housing, how does CWRU expect to house students without the SRV?
It´s not just in Clarke Tower that this is happening either. All across campus second-year, third-year and fourth-year students alike are being moved around or simply not given housing because there is not enough room for everyone.
I had previously mentioned that CWRU is growing in another column, and recent events emphasize that point. University administration needs to acknowledge this fact and recognize that campus is too limited in space to sustain this growth.
Instead of revamping residence halls at the top of the hill with new furniture and Greek Life buildings with new floors and doors this past summer, CWRU should have directed this money to adding onto previously existing buildings.
First-year residence halls are only four stories tall, and that needs to change. The university should have allocated resources to begin adding floors to these short buildings. By adding four to five floors of rooms to each building, the housing situation would have been on its way to fixed.
Obviously this all could not have been done in a single summer, but buildings could undergo construction on a rolling basis. With first-year residence halls almost as tall as Clarke Tower, second-year students would once again be able to live in those suites, and probably in some of the first-year residence halls as well.
Likewise, the university needs to get rid of the suite-style residence halls that plague the SRV. There is a lot of space that is spent making the buildings look like giant plus signs that could be used for rooms.
When a resource such as space is scarce, one of the few options left is to build up instead of out. This is a philosophy CWRU should begin adopting, and fast. With the massive growth of the university there is simply not enough space to demolish the buildings at the top of the hill and accommodate all students that are in need of housing.
Madison Avoilio is the News Designer for The Observer.
About the Writer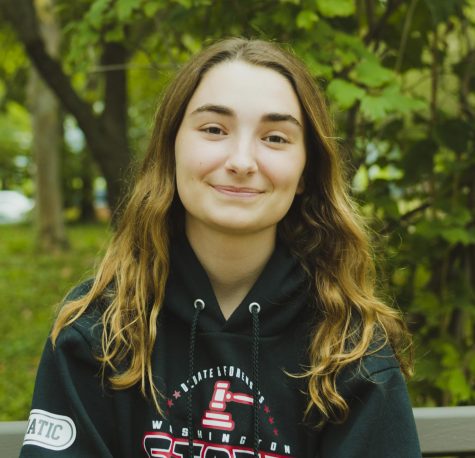 Madison Avolio, Arts and Entertainment Designer
Madison Avolio is the A&E Designer for The Observer. She is also a second-year student with a primary major in accounting, on track to get her Master's,...