Bearcats declawed by Spartan defense
Propelled by a historic day from fourth-year quarterback Rob Cuda and another terrific performance from its defense, the No. 17 Case Western Reserve University football team defeated Saint Vincent College 35-14. The Spartans improved to 4-0 on the season with a 3-0 record in Presidents' Athletic Conference (PAC) play.
Cuda threw for a career-best 357 yards and four touchdowns, while completing 19 of his 30 passes. He also added a rushing touchdown, accounting for all of the Spartans' scores.
Cuda's favorite target on the day was wide receiver Zak Hurd. The fourth-year wide receiver caught five passes for 148 yards, including a 60 yard reception in the second quarter. For the season, the Spartans' big play threat has caught 11 passes for 353 yards, an average of 32.1 yards per reception. That high mark ranks third in all of Division III.
Hurd, however, was not one of the four Spartans to catch a touchdown pass in the game. Fourth-year running backs Jacob Burke and Aaron Aguilar, fourth-year wide receiver Luke DiFrancesco and third-year wide receiver Joey Spitalli each brought in a touchdown.
The most impressive score came from DiFrancesco, early in the second quarter. Facing a third and 21 from the Saint Vincent 35, CWRU needed a big play. And Cuda delivered a perfect pass to a wide open DiFrancesco, who waltzed into the end zone for a score.
Though Cuda had a career day, the real story of the game, and the season so far, has been the ferocious Spartan defense. The unit is giving up the fewest yards per game and second fewest points per game in the PAC. The core strength of the team is upfront, as the defense has limited opposing teams to just 72 yards per game on the ground, basically half of the second best school in the conference. In all of Division III football, CWRU ranks 15th in rushing defense. But the real key to the stellar defense is how it sets up the team's offense.
"If we can do that [get our offense the ball back], then that just puts us in lots better situations," said fourth-year linebacker Justin McMahon.
More than anything, a strong third down defense will limit opponents and set up the offense with a great field position to score. It's no surprise that CWRU ranks fifth in Division III in third down defense, allowing opponents to convert a first down just 20 percent of the time. Against the Bearcats, this strength was on full display, as Saint Vincent converted just one of their 13 third down attempts.
"We always emphasize third down during practice." said McMahon, before calling it the "money down."
"This is where we earn the money, this is where we prove ourselves," he added.   
Leading the charge this week for the Spartans defensively were fourth-year linebacker Alex Habeeb and fourth-year defensive end Dan Techman. Habeeb tallied a team-leading seven tackles, while Techman recorded six. Techman also registered three tackles for loss, two sacks, a forced fumble and a pass breakup. During the drive when the Bearcats fumbled, he was a part of every play, recording a tackle for loss, pass breakup and the sack that led to the fumble.
"He was just being disruptive," said McMahon. "He was doing his job [and] that's all we really want to do out there… He made plays when the opportunities presented themselves to him."
CWRU returns home for their Homecoming Weekend matchup against Bethany College on Oct. 7. The Bison are 0-5 with a 0-3 record in conference play. The homecoming game is one of the most attended games every season and the players always look forward to it. Kickoff is at 1 p.m.
About the Writer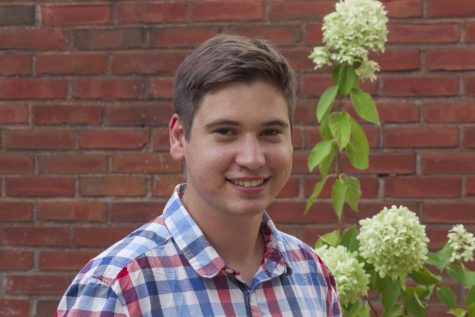 Eddie Kerekes, Executive Editor
Eddie Kerekes is in his fourth year studying chemical engineering while also pursuing a minor in German. He serves as the executive editor. Previous roles...