Best of…. restaurants for a date
With summer coming to a close, those fun—and usually cheap—outdoor dates to concerts, gardens and romantic walks we have all come to know and love will also come to end. With fall and winter comes the advent of more time indoors, so step up from the cliché movie and a date—or Netflix and whatever—and head to one of these five restaurants that you can find on or near campus. There are a couple pricier options if you are looking to drop some cash, balanced with some cheaper places that are just as high quality, so pick and choose whatever fits both your vibe and budget.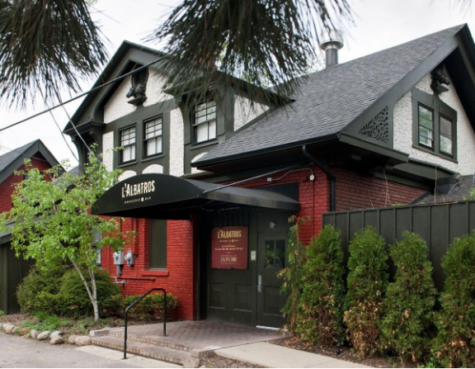 L'Albatros– Located obscurely next to The Den by Denny's—or what we usually call Denny's—this is a place many Northsiders walk by daily yet probably never think about. Oddly upscale for its location, you may be surprised to know that it is considered to be one of the best restaurants in Cleveland and attracts quite the high-class customer base. The food is excellent with a huge selection of wine and cheese for those over 21 and an especially good starter with their "savory" French toast; entrée-wise I had the scallops on my first visit and they were well seared, well-seasoned and easy to eat—no first date messes. With the dimmed lighting and intimate ambiance, a choice of either indoor or patio seating, five star food and overall fancy feel, L'Albatros is an ideal location for a date if you are willing to dress up a little and spend a bit more. Entrees dance around the $21 range, so head over for a mature yet fun time. albatrosbrasserie.com.
Price- $$$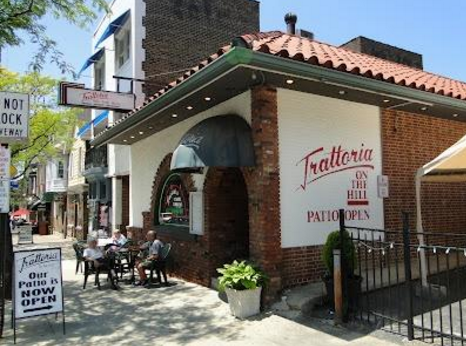 Trattoria On the Hill- Little Italy is somewhere we all have at least considered heading to for a date, and despite the cliché of romantic Italian music and pasta, Little Italy is a popular date destination for good reason. For a nice yet casual choice head to Trattoria. The menu is expansive enough to cover both pizza and pasta lovers, and they have varied seating that will accommodate a more casual feel up front, or a more romantic feel with their outdoor and lower level areas. Trattoria is a safe bet for either a first or a fiftieth date with consistently good food—I have been multiple times and loved it every time— good portions and good prices. Head to the neighboring Presti's afterwards for some gelato or an authentic Italian pastry, and you have a seemingly well thought out night that is sure to impress. trattoriaromangarden.com.
Price- $$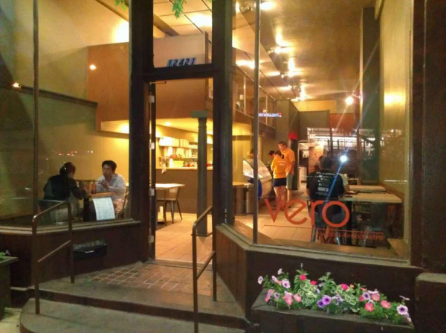 Vero Pizza Napoletana– For those of us that live on Southside or Cedar-Fairmount, Vero, an award-winning pizza spot that boasts having the "best pizza" in the country, is just a hop, skip and a jump away. With a modern look and artisanal personal pizzas, they have a simple yet quality menu of only pizza. So, for those who love pizza but want to step their date game up from Rascal House, Vero is a great option. I had the Funghi pizza on my visit, which is basically a glorified mushroom pie, and I have never felt so on trend biting into a slice of pizza. They also have gelato and a nice sized wine list as well so you can stay right in house for the whole date and take advantage of the small and fairly quiet space that offers ample opportunity for conversation and all that first date jazz. For an effortless yet gourmet night that won't break the bank, head to Vero and you will not be disappointed. verocleveland.com.
Price- $$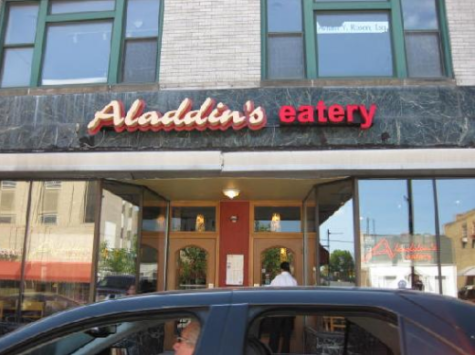 Aladdin's Eatery- Simply put Aladdin's has delicious, authentic Mediterranean food that ranges from simple rolled pitas to large platters with enough food for two—if you and your date are the sharing type—with tons of options in between. Located right by Bruegger's Bagels in Cedar-Fairmount, you are only a short walk from Southside housing and the walk from Northside could be a nice preamble to dinner. Price-wise Aladdin's is pretty varied, with entrees from $6 to over $15, but overall prices are good and a date with drinks, appetizers, entrees and dessert could be as low as $30. The ambiance is ideal for a date with dimmed lighting, ample couples seating and an inviting feel. Look to their appetizer hummus to start and even if conversation is slow, the warm pita and tangy hummus will keep you entertained. For a pretty traditional date vibe with some fresh food options you won't find elsewhere on campus, Aladdin's is sure to impress without hurting your wallet. aladdinseatery.com.
Price- $-$$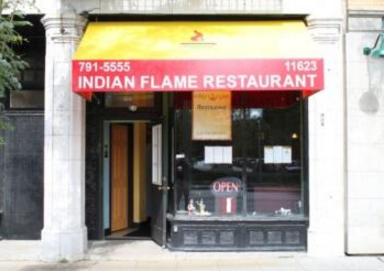 Indian Flame Restaurant- By far my favorite restaurant on this list is this tiny uptown gem that serves no-nonsense, authentic and truly mouthwatering Indian food at great prices. I have tried and loved probably half their menu, and it holds a special place in my heart—and stomach. They offer wait service and full entrees for dinner as well as a cheap, $10 Sunday lunch buffet. With a cramped and slightly sloppy interior this may not seem like the best date location, but if you're like me and gorging yourself on good food with a partner is your idea of romance, Indian Flame is the place to be. If you go for dinner the naan is non-negotiable, and I especially like their butter chicken and rice. If you go for the lunch buffet, eat everything.
Price- $ for buffet, $$ for a la carte