Comedian Bill Burr to perform at Playhouse Square on Oct. 23
With the 1970s animated family comedy "F is for Family" coming to Netflix in December and a trip to Playhouse Square on Oct. 23, you're going to be hearing a lot about Bill Burr. The stand-up comic, who is known for his blunt attitude and daring jokes, is excited to bring his unique brand of comedy back to Cleveland, where his dad attended school at CWRU in the 1960s.
I spoke on the phone with Burr to talk about his tour, his show and his thoughts on the 2016 presidential race.
Why did you decide to go the animated route instead of live action with "F is for Family?"
It was an idea that I had for my website. I was going to do five minute vignettes, animating some of the stories that happened to me when I was younger. It ended up going into a whole show and next thing you know, I was doing a cartoon. I'm really psyched to be doing it, I think it's a really good show.
You've kind of assembled a dream team for the show with Justin Long ("Accepted") and Laura Dern ("Enlightened") acting and Michael Price ("The Simpsons") as your co-creator.
It was a four-year process. It was crazy. It went by fast, lots of stuff happened. I think we wrote a really good script and fortunately the people like the guys you just mentioned, plus others like Sam Rockwell, Gary Cole and Dave Koechner. It just kind of snowballed. I can't believe the cast we got, it's unreal.
What are you most excited about for the show?
I'm hoping the audience will find it as funny as we do. That's the thing. In the end, you just want people to sit down, laugh their asses off and hopefully want to see another season of it.
From both an acting and a stand-up perspective, you've had a lot of opportunities, with roles on "Breaking Bad," "New Girl" and in lots of blockbuster films. If you could work with anyone in the industry, who would it be?
I'd open for Eddie Murphy on his return to stand-up tour. That's what it would be. If that ever happens, that would be pretty cool.
As far as comedy goldmines, everyone seems to be digging into the 2016 presidential race. Is this something you plan on exploring in your act?
I touch on it a little bit. I find it all depressing because they're just yelling at each other. I don't get it. I gotta be honest with you, I don't get those elections. I don't get why people go crazy when they make the speeches and they just say what they always say. You know, we're going to fix education and get this country back to work. That's all just lip service.
Do you have any life advice for college students?
Be careful with credit cards. If you're in a relationship and it's not working for you, get out of it. This has to do with friendship or intimate relationships. That's something they never teach you in school, how to get out of a relationship that isn't working for you. Just say we have to talk, this isn't working, I'm not happy. That's it. Speak from your heart. Doing that and not doing that is the difference between finding love and fighting off the urge to drive your car into oncoming traffic.
So you're touring, you've had hour-long specials and you have this new show coming out. Where do you want to go from here?
Well you know, if I can just do stand-up and be writing and acting on "F is for Family," I think that's a pretty good life. I would be happy with that.
This interview has been edited and condensed for clarity.
You can watch Burr's most recent one-hour special, "I'm Sorry You Feel That Way," on Netflix. Tickets for his Oct. 23 Cleveland show are available on Playhouse Square's website.
Leave a Comment
About the Contributor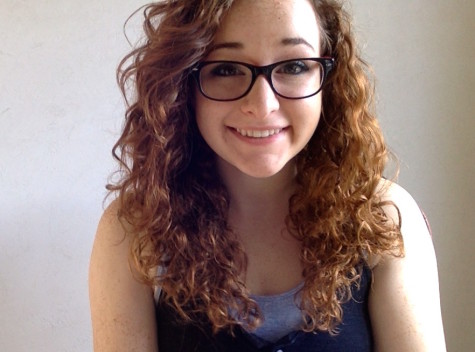 Julia Bianco, Director of Web and Multimedia
Julia Bianco is a senior cognitive science and political science student currently working as The Obsever's Director of Web and Multimedia. She has...