Botox, drama in California: A review of "The Real Housewives of Orange County"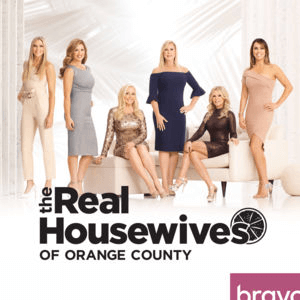 If you're a potential suitor, please note that I am not my politics. Now, let's discuss some serious issues: "The Real Housewives of Orange County."
I have been a fan since season four, and I fully blame my mom. She became addicted to the franchise after a broken leg left her in traction for three months with nothing else to do, and fourth grade me was there for the drama. If you're as insecure with your life as I am, you'll enjoy living vicariously through other people's appearance, obsessions and materialism. Watching grown women drag each other for anything and everything is, quite frankly, astounding. From boob jobs to million dollar renovations, RHOC, as it's referred to by superfans, is a beautiful trainwreck that will expose you to how shallow the soccer moms of our society truly are.
This season features six cast members. Vicki Gunvalson, the eldest cast member, has been on the show since it first aired in 2006 and fights with a new boyfriend in pretty much every season. The recently baptized and remarried fitness junky Tamra Judge also has a long RHOC history. Shannon Beador is a mood swinging, "holistic healing" advocate and divorcee revitalizing her life after her husband and father of three impregnated a young mistress. Kelly Dodd is a recently divorced mother of one who loves a good margarita with a side of tea spilling. Newcomers Gina Kirschenheiter, a Long Island native and stay at home mother of three, and Emily Simpson, a happily married attorney with a blended family, round out the cast.
I had low expectations going into season 13 because the two new cast members seemed awkward and unnatural in terms of stirring the pot, but it's improving with each episode. When you watch the show regularly, you can tell which fights are scripted by the show's producers because they look like a high school, he-said-she-said dispute as opposed to wine glasses being thrown across the room. I find that ironic, but it's the truth. The seemingly "real" conflicts are far scarier, far more physically and emotionally damaging and far more entertaining.
Two episodes since the review, Simpson hosted a poker night party which ended in a tipsy Kirschenheiter being asked to leave by Simpson's "dork" of a husband, as Dodd dubbed him, because the New Yorker was laughing so loudly that she woke up the Simpsons' three young kids. I was annoyed, considering that's what happens when these women are not sober, and it really wasn't "drama," it was just Simpson's husband being an irritable diva.
Meanwhile, the legitimate conflict came when Dodd heard that Gunvalson "hooked up" her ex-husband with a potential girlfriend at a party she hosted. I felt sympathetic for Dodd, who initiated the divorce, because she would pick fights with the other women in defense of Gunvalson last season. This is a conflict that's still unfolding. The other women are becoming more involved, it's being brought up at almost every function and separate issues with Gunvalson are emerging out of it. Like fourth grade me who was anti-Vicki, I am here for it.
This season is young, but I am becoming more optimistic with every episode. The other shows in the franchise have comparatively more drama, but the women of Orange County have the least brain cells so it's hands down the most binge-worthy.
4 stars out of 5