By Light We Loom releasing new EP at Beachland Tavern Show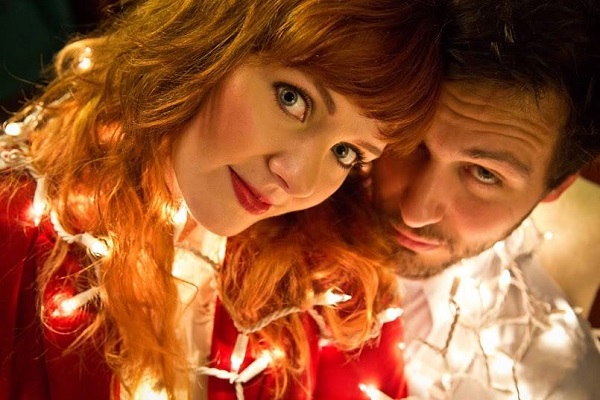 "We're learning a whole new way to write music," said Shanna Delaney.
Delaney is one half of the duo that makes up Cleveland indie pop band By Light We Loom, and you can hear her energetic, moving vocals through their bouncy tunes. The other half is Delaney's husband, Eric Ling, the guitarist and backing singer.
The two created the band in August 2014 and in May of 2015, they released their first EP, "The Ignition." Just nine months later, they're releasing their second EP titled "Caught in the Tide" at a Beachland Tavern show this Saturday, Jan. 9.
Before they became By Light We Loom, Delaney and Ling were members of Bethesda, an indie folk rock band. Bethesda gained popularity with performances around Ohio and more; Delaney said that her favorite memory as a musician was playing at Bonnaroo. "The Shins were playing on the stage next to us," she said. "Right as they ended, we struck our first note."
Switching gears to their current group came with its challenges. "We were used to six members," said Delaney.
With just two members, Delaney and Ling made use of the Ableton music production program, including a larger range of instrumentation and looping. The results include shimmering, bouncy songs like "Scientist" and driving, layered songs like "Cardinal," both off of "Caught in the Tide." The result is a fun-loving, but still earnest EP.
"I'm really excited about this EP," said Delaney. "We're finally getting the hang of it, and now we're just having fun."
Concert: By Light We Loom / These Knees / Joshua Jesty and the Death Panels
Date: Jan. 8, 2016, 8 p.m.
Location: Beachland Tavern
Price: $8
Leave a Comment
About the Contributor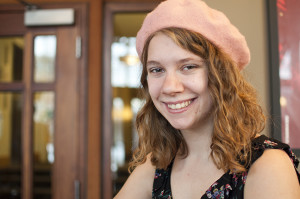 Anne Nickoloff, Director of Print
Anne Nickoloff, the Director of Print for The Observer, is a senior at Case Western. She hopes to one day be a music journalist, and has spent much of...