Campus insider
New reimbursement process, Sparta Center resource among USG's current initiatives
Each week, The Observer will sit down with an important member of campus administration or a CWRU organization to get an inside look This week, we talked to the Undergraduate Student Government (USG) vice president of finance, Chippy Kennedy.
On the new PDF reimbursement process
A new update to the reimbursement process will eliminate the need to submit paper receipts for most purchases. With the new system, students upload a PDF picture of the receipt and attach it to their payment and withdrawal request. This eliminates the need for any printouts to be submitted to the USG office.
"By USG not having to have an additional process of holding onto receipts in a cyclic period, we're saving a ton of time," said Kennedy.
However, for petty cash, students will still need to present their paper receipts at time of reimbursement. This is because of a university policy designed to prevent fraud.
On the new Sparta Center Office
USG's new initiative, the Sparta Center Office, will allow student groups to easily check out commonly used items from the Tinkham Veale University Center location. The resources, which include plates, cups, cutlery, tablecloths and other odds and ends like money boxes and cornhole games, are paid for by the Student Activities Fee.
"It helps save time on reimbursements," said Kennedy. "Instead of giving out $20 to each group to buy plates, we just buy them ourselves."
Feedback on the new initiative has been positive, and USG is already looking to add more items that student groups have requested.
On Case Cash machines
USG purchased two new Case Cash machines last semester, neither of which require phone lines (like the old machines). This allows organizations to use them more consistently and in more places on campus. However, Kennedy said that USG is working on switching these types of purchases to Tapingo in the future.
On OrgSync
Kennedy says that most of the feedback he receives on OrgSync has been positive, with many students who aren't on the executive board of clubs still using the system to communicate with each other. Feedback also says that the new interface is easier to use.
However, some groups have reported problems with the system, including missing fundraising dollars and missing constitutions.
"There were a lot of problems with the actual transition [from MyExperience] in terms of getting all the information over," said Kennedy. "Because the initial transition went poorly, a lot of the information was lost."
Kennedy and his team have been working to find all of the missing information that they can and have been manually restoring fundraising dollars and other information, a very time-consuming process.
Leave a Comment
About the Writer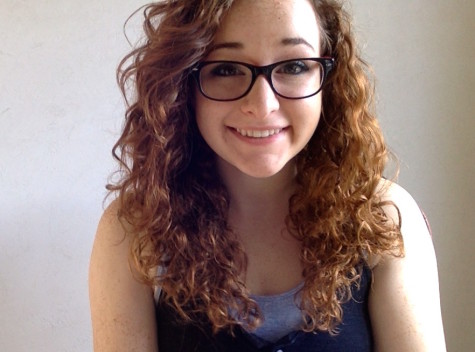 Julia Bianco, Director of Web and Multimedia
Julia Bianco is a senior cognitive science and political science student currently working as The Obsever's Director of Web and Multimedia. She has...