Campus Reacts To Trump Inauguration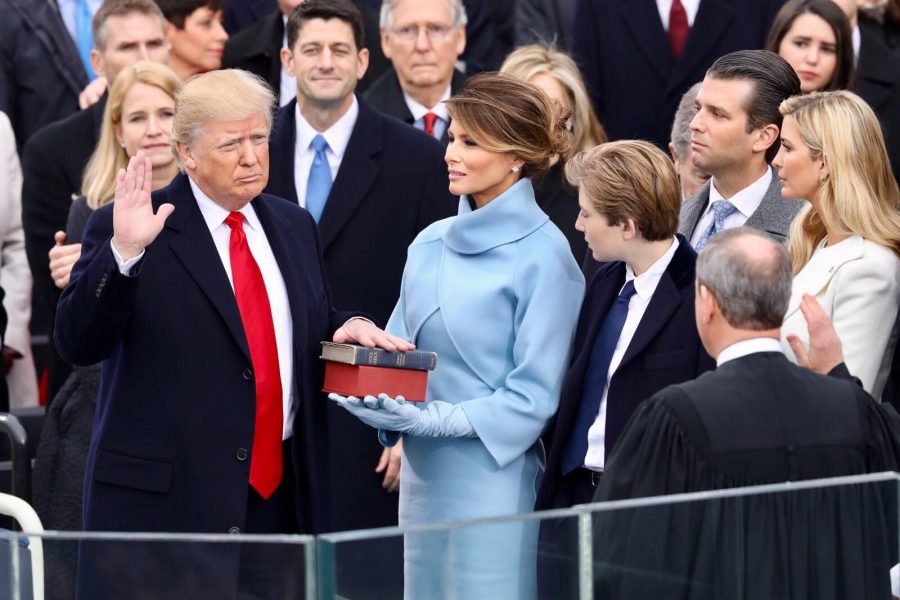 Anmol Nigam
The reaction last Friday to the inauguration of the 45th President of the United States, Donald Trump, was rather subdued. Unlike the events of the following day, which featured Case Western Reserve University students marching in both Cleveland and Washington D.C., activities of any kind, from celebration to protest, were fairly low-key.
For Tony Yambor, a first-year student from southern Michigan, the inauguration was just noise.
"I didn't watch [the inauguration]," Yambor said. "I didn't care. I've just never really been much of a political person."
This isn't to say that other people didn't care. Matt Hooke, a first-year student from Chevy Chase, Maryland, said that while he watched only part of the inauguration, he wasn't really worked up in any way until afterwards. His feelings changed when the new White House Press Secretary Sean Spicer called a press conference to blame the media for under-reporting the number of people in attendance at the inauguration. (Several independent news outlets, including CNN and the Washington Post, have confirmed that the numbers were in fact reported as accurately as possible in a supermajority of mainstream media outlets.)
"The first day he's already lying about the media, lying about numbers that don't really matter at all," Hooke said. "That's a bit of a bad omen, because what if something bad actually happens where we need the president to tell the truth? We can't trust him."
A gathering of people in the Moot Courtroom on Friday, Jan. 20, would probably agree with Hooke. By their own admission, attendance at their event was smaller than the Case Western Reserve University White Rose Group had hoped. The group was founded on Nov. 9, the day after the election, by Law Professor Max Mehlman and he transferred leadership to law student Fahreen Velji for legal purposes. The White Rose Group is "named after the White Rose, a non-violent resistance group in Nazi Germany led by a group of students and professors that called for active opposition against the Nazi regime," according to the White Rose Group's Facebook page.
The organization also states on its Facebook page that its aim is to "reestablish the rule of tolerance, respect for diversity, civility and freedom of speech, thought and religion that define core American values." For members of the White Rose Group, the battle started on Inauguration Day. In order to successfully protest the Trump administration, they organized a day of discussions and lectures, dubbed a "Teach In", to come up with "effective strategies and tactics".
Only 13 people gathered for the discussions that had been planned to last all day and break out into workshops.  
This lack of attendance caused concern for the members assembled. Many expressed concern that Trump's administration would be less than forthright with the public, a view that has been confirmed to an extent by the near immediate press conference blaming the media for misreporting numbers and by Trump's tweets regarding television viewership for the inauguration, where he claimed to have beaten President Barack Obama's ratings by 11 million people. This equivalency compared Trump's ratings to those of Obama's second inauguration, which would've been expected to have seen fewer viewers than Trump's inauguration because the novelty of a new president did not exist then. Obama's first inauguration hit 37.7 million television viewers, 6.7 million higher than Trump.
The sense of panic was not matched by all CWRU students, however. Morgan Beaver, a first-year student from Pittsburgh, Pennsylvania, urged restraint when reviewing the actions of the president. Beaver offered the example of the signing of the executive order reinstating a ban on American foreign aid for international nongovernmental organizations that provide abortion counseling.
She said that, while she personally is pro-choice, "People need to realize that not all of their opinions coincide with another person's opinions. They have to realize that the outcome of any election is not always gonna be amazing for everyone."
Beaver said that she empathizes with people upset about the election but that "when people lose, it's harder to see the other side."
About the Contributors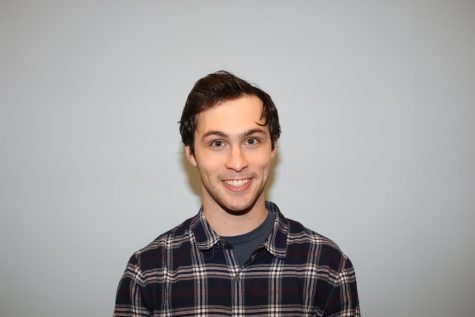 Henry Bendon, Staff Reporter
Henry Bendon is a fourth-year political science major who has been writing and taking photos for the Observer since the fall of 2016. In his time with...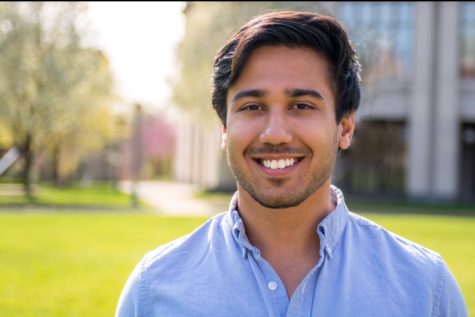 Anmol Nigam, Photography Editor
"Over-ripe sushi,
The Master
Is full of regret."

- Yosa Buson

You can contact him at axn236@case.edu.