Cavaliers look to hold off upstart Pacers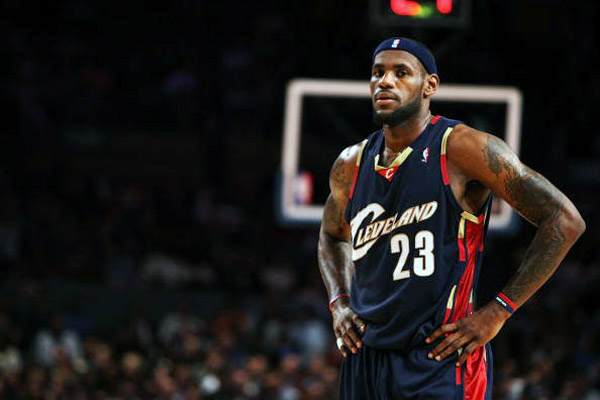 The Cleveland Cavaliers are in an unprecedented first round playoff battle against the Indiana Pacers, and it is going to take the entire team, not just small forward LeBron James, for the Cavs to take the series. After getting blown out at home in Game 1, the Cavs came out with vengeance in Game 2, and escaped a fourth quarter run by Indiana to win 100-97. James scored 46 points on 17-for-24 shooting, which was enough to edge out the Pacers.
The teams then went to Indianapolis for Games 3 and 4 of the series. In Game 3, the Cavs came out firing on all cylinders. They were hitting shots, playing great defense, winning loose balls and all-in-all just playing a great brand of playoff basketball. The Cavs were up 17 points going into halftime. Everything changed in the second half, as the Pacers took control of the game and were able to edge out the Cavs 92-90. Normally a role player, small forward Bojan Bogdanovic scored 19 of his playoff career-high 30 points in the second half, finishing 7 of 9 on 3-pointers, while playing superb defense on James, limiting him to only 28 points.
The Cavs had their backs against the wall in Game 4 on the road in a hostile environment, a loss would've dropped them to face the daunting task of having to come back from 3-1 deficit. The Cavs came out of the gate like a team on a mission, scoring 60 first-half points and opening up a 10 point lead. Following the same script as Game 3, the Pacers mounted a big run in the second half, and in the final minutes, the Cavs had to come up clutch to keep the lead. They held on to win 104-100. James had 32 points to lead the Cavs, while the Pacers were led by center Myles Turner and shooting guard Victor Oladipo, who had 17 points apiece.
The Cavs will need their supporting role players to step up if they want to advance to the second round and play the winner of the Toronto Raptors and Washington Wizards series, which is also tied 2-2. Through four games, James leads his team in points, rebounds and assists and none of his teammates are very close. James has scored 130 points and grabbed 47 rebounds, while center Kevin Love is second on the team with 48 points and 42 rebounds. James also has 32 assists, while Jeff Green is second on the team with eight.
Following a 98-95 win at home, the Cavs will head to Indianapolis for Game 6 win a chance to win the series today. If a Game 7 is necessary, it will be in Cleveland on Sunday, April 29.
Leave a Comment