To fire or not to fire, that is the question
Cavs move on from head coach David Blatt midseason
Welcome to Point/Counterpoint, the back and forth sports bar style debate column. This week we are taking on the Cavaliers firing of head coach David Blatt, the impact it will have, and the reasons behind the surprising move. This transcript has been lightly edited.
JP. O'Hagan (Sports Editor): Well I would say it was shocking but not surprising. The Cavaliers' management has bowed to every whim of the prodigal son LeBron James, and even if he never said it out loud, the fans, the sports writers, the entire league and especially management knew James and Blatt weren't on good terms, thus after a few bad losses, he "had" to go.
Billy Heyen (Staff Reporter): I will agree with you there. Ever since LeBron returned and Blatt came to Cleveland, there has been an obvious disconnect there. Stories emerged multiple times last season, from LeBron calling plays, to the very obvious attention LeBron paid to Tyronn Lue when he was off the court. I think the bigger question to be asked is, "How will this affect the Cavs' on court performance?" The Cavs are first in the East, but were reeling from a crushing loss to Golden State. What we need to analyze is if this move helps them. No matter if LeBron was the reason the move was made, the bigger consequence is their resulting oncourt production.
JP: The way I see it, the two go hand in hand. James is the reason the move was made and therefore their on-court production rests on him. For better or worse, the Cavaliers' front office has handed Lebron both the ball and the clipboard. The front office undermined their head coach, they fed James' savior complex, and will have to either pay the consequences or reap the benefits. If Blatt has had no control on the team in the past few months, (if not even since day one) what would change? Blatt was relegated to a figurehead, if you got rid of the monarchy in Britain the British government wouldn't fundamentally change. Same goes for the Cavaliers.
Billy: I disagree. Tyronn Lue has come in and is attempting to change the way the Cavs play. He wants them to play at a quicker pace, he is altering some of the rotations; he is certainly controlling some things differently than the way Blatt did. I think some of the things Lue is doing are the right moves. However it remains to be seen if the changes gel with the Cavaliers. Yes, this team will win and lose with LeBron. However things will be different, at least for these initial stages of the Lue era, and it remains to be seen whether his attempted alterations will be best for the team in the long run.
JP: See but that is right off of what LeBron wants. He thinks that is what needs to change. According to ESPN the Cavs were 23-5 under Blatt this season when they possessed the ball 90-99 times a game, they were 3-7 when then had triple digit possessions. The Cavs aren't the reincarnation of James' old Heat teams. They have bigger and slower guys but they are more powerful and skillful. They would be not playing to that strength by getting faster.
Billy: Lue wants them to go faster, not slower. Honestly some of those numbers might be more because of the lack of defense that Kevin Love and Kyrie Irving sometimes provide. I think change was made for one reason and one reason only: to have a slight chance of competing with Golden State. The Warriors are playing the best basketball anyone has seen in a long time. The Cavs don't have to feel quite as bad about being blown out since it happened to the Bulls and Spurs, too. No one is beating Golden State without some kind of change of ideology, and so this is what GM David Griffin came up with. Only time will tell if it works, but for this year, it is worth a shot. More curious is to me is already signing Lue to a three year contract …
JP: I know Lue wants them to go faster. That isn't a good idea. The point of the Golden State Warriors' playbook is that if anyone tries to play their game, they play it better, and it is obviously working. The two games that the Cavs won in the finals were the only two games in the series where neither team scored over 100 points. The Cavs can't keep up with the Warriors' pace. They can slow them down and make them earn the win. Plus should a rematch occur I would happily bet that not both Love and Irving would be hurt. What the Cavs need is to sit under the hoop bruising and scoring and then when they have the opening cash in on transition points. But running down the court, firing up a shot and running back they are going to miss more shots than Golden State, it's not a question with Stephen Curry and Klay Thompson seemingly unable to miss. I will bite on that last part you left dangling though, I see that as being one of two things. Either the Cavs felt that they already had their guy and want to show that is the case by making it long term and not leave it dangling over his head, or they think the move will ensure that James won't even think about leaving again. James is signing one year deals; there needs to be a lot of trust on both sides.
Billy: I'm guessing somehow that must be their inkling. They must think they have a better shot of LeBron staying if they have Lue around. We'll see how that works out. The team needed a wake-up call after a bad loss or two, and hopefully this is what does it for them. Right now the Cavs will not beat Golden State in one game, let alone a series, so they need to find a way to get themselves clicking on all cylinders by June. This was worth a shot.
JP: I'm not really sure. Despite the perceived need to move Blatt they were still the number one team in the East. I think they disrupted the entire progress of the season. Championships are built around a strong locker room environment, where the team respects their coach. That has been proven by Phil Jackson and Gregg Popovich. We will see though.
Billy: I just don't know if they respected their coach. And honestly, at the end of the year, this Cavs team was assembled to win a title. They weren't beating Golden State with Blatt as coach.
About the Writer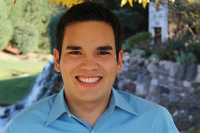 JP. O'Hagan, Sports Editor
JP. O'Hagan is powering through his third year as Biomedical Engineering major and Spanish minor, while serving The Observer as Sports Editor. JP is...