Celebrate Women's History Month with these songs
Playlist of the week 3/12/21
This week, this month and this lifetime, we are celebrating the achievements made by women, past and present. As the fight continues against gender inequality, the wage gap, sexual assault, instilled misogynistic behaviors in society and much more, it's always worth acknowledging the significant strides that have been made. However, when we stop and look back at the groundbreaking progress we have made already, we cannot sit on our laurels for too long––there is still plenty of work that needs done. As the movement goes on, hopefully these songs will light a fire under you and inspire you in this month of women's rights and history. 
"Feeling Good" – Nina Simone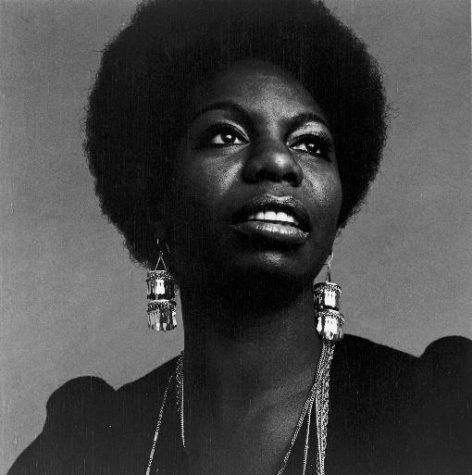 The story behind this first piece tells of a female voice being silenced for nearly 25 years until being rediscovered. "Feeling Good" was first performed in the musical "The Roar of the Greasepaint – The Smell of the Crowd" in 1964, by Cy Grant. It wasn't until the next year that Simone recorded her version of the piece as part of her album "I Put a Spell on You." However, this song was not released as a single, which meant that it did not initially gain the popularity it rightfully deserved. It wasn't until decades later that it gained popularity, and has since been covered by numerous artists, including Michael Buble, Muse, George Michael and even John Legend at the recent inauguration of President Joe Biden. In addition to these covers, her version of the song has been sampled by numerous artists and has been featured in several films. The style of singing can easily be contagious for the listener and features a voice that is very optimistic and soulful. The legacy of Nina Simone and her music are a testament to the power of new material replacing older values while advocating for a voice for minorities.
"These Boots Are Made For Walkin'" – Nancy Sinatra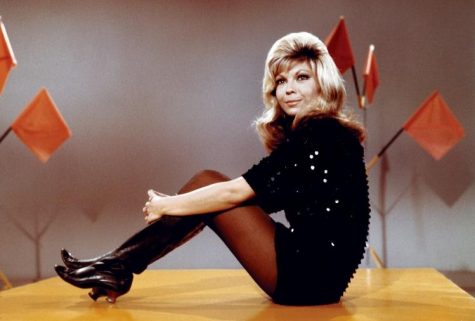 Nancy Sinatra teamed up to sing vocals on this Lee Hazlewood produced song, one of the many songs they collaborated on. Although Hazelwood said the song wasn't intended for a female lead specifically, Sinatra talked him into allowing her to sing it, and he agreed. Despite this, Hazlewood still lowered Sinatra's voice by two keys to give her a tougher sound. The song has been covered by several artists, including Jessica Simpson, Billy Ray Cyrus and even heavy metal band Megadeth. The recording was made with the help of the Los Angeles studio musicians known as "The Wrecking Crew." This group included bassist Carol Kaye, who has played on over 10,000 recordings in her lifetime and worked with the Mamas and the Papas, Sonny and Cher, The Monkees, The Byrds, The Beach Boys and even survived her experience with the notorious Phil Spector. This song has appeared in numerous movies, TV shows and advertisements, and is still seen as a piece symbolizing female strength and independence.
"Bad Reputation" – Joan Jett and The Blackhearts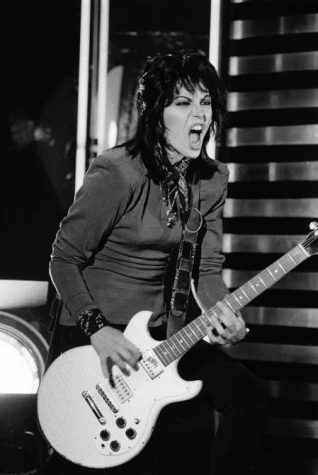 Despite never appearing as a single, "Bad Reputation" has endured as a rock anthem not just for Joan Jett, but for the entire 1980's. This song was recorded with Kenny Laguna, as a response to Jett's troubles with her job search due to the "bad reputation" she earned as a member of the female rock band The Runaways. Even though she had a persona as a "tough girl" and a "rebel," it was only thrown on her because she was one of the few outgoing female musicians in the male-dominated field. Jett intended for this song to be a representation of her frustration with pigeonholing, but when the album was renamed "Bad Reputation" without her permission, it made her seem proud to be labeled as a rebel. Even though the meaning was different from what Jett actually wanted to convey, the song has cemented itself in rock lore and was the theme song of the short-lived '90s TV show, "Freaks and Geeks." Listening to the song gives a feeling of power and potency––at least that is how I felt, and I'm not even that big of a rebel.
"Just a Girl" – No Doubt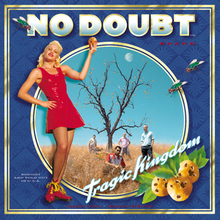 Gwen Stefani sings vocals on this song by band No Doubt which focuses on the limitations and setbacks faced by females in modern society. Stefani, who wrote the lyrics in her early 20's, focuses on the predicament of seeking independence as an adult woman with strict parents and not wanting to be treated like a child anymore. For the band, "Just a Girl" turned the focus for No Doubt away from their previous ska-heavy influence towards a more contemporary rock sound. In the opening line, Gwen Stefani uses the phrase "pink ribbon" to symbolize the skewed view people have of the life of a female, which is more than frills and lace, as some people believe. 
"Girl on Fire" – Alicia Keys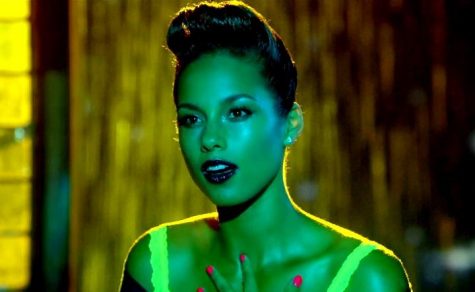 Alicia Keys wrote "Girl on Fire" to commemorate giving birth to her son, Egypt, and her marriage to musician Swizz Beatz. Keys recorded the original version as well as two remixes, with one featuring Nicki Minaj. Keys has also stated that the song is about celebrating the "achievements of women everywhere." Seattle Weekly critic Erin Thompson praised Keys' ability to transform the often-cheesy songs of female empowerment and make them something "genuinely stirring and elegant." This is no overstatement, as Keys belts out vocals that seem to come from a very honest and raw place, speaking not only to who she is as a musician, but as a person. When she sings this piece, she sounds truly proud of herself for making it as far as she has, but the "this girl" in the song could be any girl, allowing the music to transcend genres and generations. Alicia Keys sets a positive tone for girls today, sending a message of hope, optimism and realism.