"Chicago Fire" 'All Hard Parts' Review: The end of the unnecessary drama is near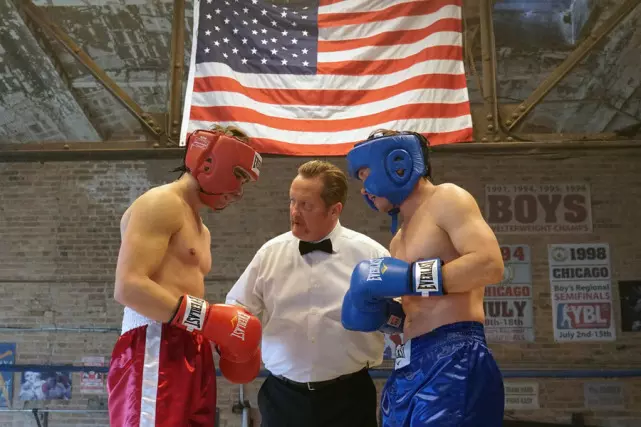 Last night's episode of "Chicago Fire" started with a person I am rather tired of hearing about: Chilli (Dora Madison). Much of the past season has been centered around the drama Chilli has been brewing and her erratic behavior caused by her sister's death. The drama has finally come to an end, though.
Throughout the episode, Chilli's problem just kept on escalating, from having a gulp of vodka before heading to work to putting booze in her coffee at work. This annoyed me to no end. She is a paramedic and her actions put all of those she is supposed to be saving at harm's way.
Thankfully, Boden (Eamonn Walker) finally fired her after Severide (Taylor Kinney) called her out for her actions. This will not be the end of her appearance though, as she has finally asked Severide for help and has entered rehab. I don't expect her to clean up her act however without any hiccups. Chilli is erratic and clearly has issues that need to be dealt with. She also has a habit of being fake and shielding who she truly is to those in the firehouse. I would love if she was out of the picture entirely, but I have a feeling we'll be seeing her around.
Besides the Chilli drama, a couple of minor subplots occurred. The fight between Jimmy (Steven R. McQueen) and Antonio (Jon Seda) finally occurred. I was so excited to see it last week and when it didn't occur, I felt a little deflated. The fight happened, but unfortunately it was short-lived. There was a little bit of hope in me that falsely thought Jimmy could win, but he was out within seconds. Nevertheless, I enjoyed the short amount of time my favorite eye candy was shirtless.
When we weren't following Chilli's antics, the barely there fight and the couple of calls the firehouse got, we focused on the development of the storyline following Casey (Jesse Spencer). A woman has asked Casey to run against the corrupt councilman of the ward and in a twist of events, he has actually agreed to do so. I'm interested to see where this storyline goes because Casey is constantly going up against the corrupt, and while it always ends well, it is never without casualties.
.Show: "Chicago Fire," Season 4, Episode 14
Created by: Michael Brandt and Derek Haas
Airs: Tuesdays at 10 pm on NBC
Rating: 3/5 stars