Class of 2021 ushers in era under new admissions policy
This year's freshman class is bringing more than just new faces to campus; with them comes the rollout of the admissions policy that first became the subject of campus-wide discussion in 2015.
With the class of 2021, Case Western Reserve University made the switch from need-blind to need-aware admissions as part of a long-term plan to meet the full financial need of all students. For the applicants whom Undergraduate Admissions ranked as the middle 10 percent by merit, the university considered financial need as an admissions factor. This financial consideration was made across all rounds of undergraduate admissions: early decision, early admission and regular admission.
According to Rick Bischoff, Vice President for Enrollment Management, Admissions feels good about the policy's success thus far.
"The entering class is much more socioeconomically diverse than the class that entered in 2016," he said.
This year, CWRU began accepting applications through the Coalition for Access, Affordability and Success in addition to the Common Application. Bischoff said that the applicant pool was "very similar in composition" to those of past years, and that there was a slight increase in applications from about 23,000 to about 25,000. The university will release full statistics on this incoming class after it completes its official census next month.
When the university first announced that it might drop need-blind admissions, the Undergraduate Student Government (USG) and University Diversity Collaborative hosted a forum with administrators to discuss the policy. Much of the discussion focused on whether the change would increase or decrease diversity on campus.
According to administration, socioeconomic diversity on campus (as measured by the proportion of students receiving Pell Grants) has dropped considerably since the 2007-08 school year, and this policy will help to reverse that. The university has dubbed the policy "Meet Full Need," and President Barbara Snyder said in a 2016 statement that administration believes it will "advance both diversity and access."
Following their forum, USG drafted a resolution calling on the university to uphold this goal.
The resolution calls for the annual release of statistics on diversity—the admitted class of 2016 was the first to have these statistics made public—and an updated timeline for meeting every student's full financial need. It also requests a full reevaluation after 2022 matriculation and that USG be allowed to appoint students to the committee completing this evaluation.
"I intend for there to be constant communication and discussion regarding the need aware issue amongst USG and with administration," said USG Vice President of Academic Affairs Prince Ghosh. "If the policy is found to have an adverse effect, USG may choose to engage in further discussions which may or may not result in legislation."
In addition to this switch to need-aware admissions, CWRU will be implementing a 70 dollar application fee starting with 2019's incoming class, which Bischoff notes will be waived for students for whom it poses a financial hardship.
Leave a Comment
About the Writer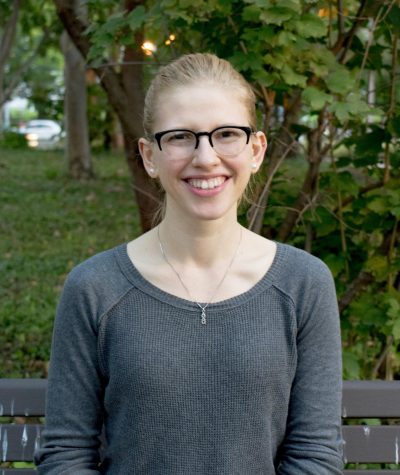 Aquene Kimmel, Director of Web and Multimedia
Aquene Kimmel, Director of Web and Multimedia, is a fourth-year English and French major. She is also Editor-in-Chief of The Athenian and a member of Pi...