Cleveland Catch up
Wednesday Night Power Outage at John Carroll University
According to cleveland.com, more than 500 John Carroll University students spent a sleepless night this past Wednesday due to a power failure of their residence halls. These students were settled at the school's student center, where power and air-conditioning were still provided.
Some students also chose to stay over at other residence halls. Students who live locally are encouraged by the school to go home. Thursday classes were unaffected by this power outage.
Headstones in Erie Street Cemetery Suffers Vandalism over the Labor Day weekend
According to cleveland.com, during the Labor Day weekend, dozens of headstones and memorial markers at Erie Street Cemetery were damaged or uprooted. However no investigation was conducted since the person who reported this incident to Cleveland police did not finish his statement. According to Sergeant Jennifer Ciaccia, police officers are not required to investigate the matter if there is a lack of full account of incident report.
With around 8,000 people and 150 veterans buried here, Erie Street Cemetery is Cleveland's oldest burial sites. However Cleveland city spokesman Daniel Ball is uncertain if the city can make any effort to repair or replace the markers.
About the Writer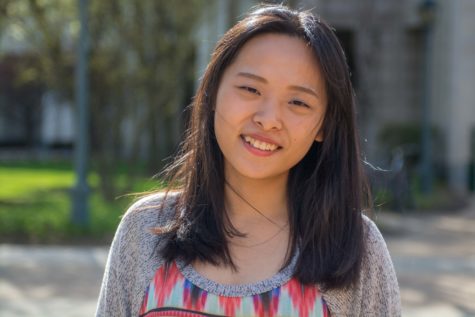 Celia Wan, News Editor
Celia Wan is a sophomore majoring in mathematics and history. She joined The Observer in the fall of 2015 and became the news editor at the end of her...