Cleveland man shot, robbed in the street
Cleveland man shot, robbed in the street
A Cleveland man was walking along Mt. Auburn Avenue, on the East side of Cleveland, when he saw four cars pull into a parking lot at a nearby apartment building.
Three men then approached him from a field near the building. They instructed him to lay down and took his cell phone and 200 dollars. One of the men then shot the victim in the buttocks and hit him with his gun, resulting in a bullet wound and an injury to his left ear.
The injured victim crawled back to his home, where his girlfriend called 911. Cleveland Emergency Medical Services was treating the victim when the police arrived. Following that, the victim was brought to MetroHealth, according to Cleveland.com
The police report states that two differently sized bullet casings were found at the crime scene. No suspects have been identified or arrested.
Cleveland sports facilities to be updated using county-issued bonds
The Cuyahoga City Council has discussed a plan to sell $65 million in bonds in order to make repairs and improvements in Progressive Field and Quicken Loans Arena, according to an article on Cleveland.com. The idea will be voted on at a future meeting.
These bonds would be paid back in 10 years using money from the "sin tax," a tax on cigarettes and alcohol which voters extended in 2014 and which the county began to collect again in August.
Improvements will include new scoreboards for the Cleveland Cavaliers and the Cleveland Indians, a new roof for the Indians' arena, new closed circuit and video production systems, and many other repairs to the aging Progressive Field. The Cleveland Browns have also been making changes to their arena, to be funded partially with this fund.
"The proceeds from the new levy will fund bond debt service and provide a significant amount of dollars available for other capital repairs at the three buildings," Timothy Offtermatt, chairman of the Gateway Economic Development Corp., said to Cleveland.com.
Changes are slated to be completed by the 2016 Republican National Convention.
4-year-old shot at his home
On Wednesday, a 4-year-old boy was shot in the shoulder. When first asked, his father claimed that the boy had been shot in a drive-by shooting. He later said that the boy was actually shot by another child on accident.
Police arrested the father for child endangerment, and the boy was brought to Rainbow Babies and Children's Hospital with his mother, according to an article on Cleveland.com.
This investigation is ongoing.
About the Writer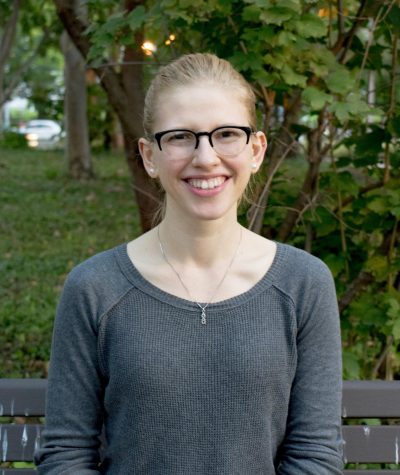 Aquene Kimmel, Director of Web and Multimedia
Aquene Kimmel, Director of Web and Multimedia, is a fourth-year English and French major. She is also Editor-in-Chief of The Athenian and a member of Pi...