Cleveland hosts 42nd annual International Film Festival
This year marks the 42nd annual Cleveland International Film Festival (CIFF42), which will take place from April 4 to April 15 at Tower City Cinemas and other select locations. Each year, the Festival shows over three hundred feature and short films from countries all over the world.
CIFF42 asks viewers to "Embrace Curiosity" through the 214 feature films and 253 short films from 72 countries that they will be screening. CIFF42 hopes that these films will allow viewers to change their perception of the world around them through the different cultural experiences and ideas they present. Additionally, there will be 300 guest filmmakers attending the festival that the community can interact with through Q&As and forums.
One exciting change this year is that Opening Night will be held at Connor Palace in Playhouse Square for the first time since 1989. The opening film will be "The Drummer and The Keeper," a film that tells the story of the friendship between Gabriel and Christopher, a young man with bipolar disorder and a 17-year-old boy with Asperger's Syndrome, respectively.
The Festival will close with "Borg VS. McEnroe," a film that focuses on the rivalry of tennis champions Bjorn Borg and John McEnroe and "culminates with a legendary meeting on the court at the 1980 Wimbledon Championships." The Closing Night Ceremony will follow the screenings of "Borg VS. McEnroe," and anyone who attends any of the films throughout the Festival are invited to this dessert reception and awards presentation.
Another special event during the festival is the showing of "Getting Naked: A Burlesque Story," which will be held at Beachland Ballroom at 6 p.m. on April 8 and will be followed by a free burlesque show. There will also be a Rick Whitbeck Evening at the Cedar Lee Theatre in Cleveland Heights, and two evenings of screenings at Capitol Theatre in Cleveland.
For CIFF members, tickets will be $14 for each screening. For non-members, tickets will be $16 for each screening. CIFF42 will also continue the CIFF College Program, which offers free morning, matinee and late night screenings for college students that show a valid college ID.
In order to attend one of the free film showings, which will be between 9 a.m. and 3 p.m. on weekdays and after 11 p.m. on Fridays and Saturdays, students must visit the Will Call Desk one hour before the screening and present their valid ID. Tickets will be distributed on a first-come, first-served basis while they last.
For the full schedule of film screenings and additional information about CIFF42, visit the organization's website.
About the Writer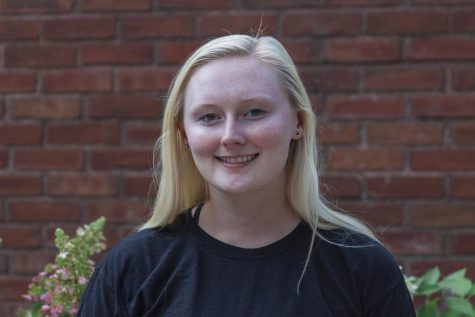 Max McPheeters, Staff Reporter
Max is a third-year mathematics major with minors in studio art and computer science. If they're not copy editing or writing for the Arts & Entertainment...