Cleveland remains insecure about RNC security
The 2016 Republican National Convention is just months away, and many different offices, businesses and individuals are busy gearing up.
Cleveland remains insecure about event security
Cleveland Police Union President Steve Loomis recently told Cleveland.com that he is "very, very concerned" about how behind schedule the city of Cleveland is in planning security for the upcoming RNC.
Public interest and concern over security plans for the convention has also risen lately, so on April 6 Matt Zone, chair of the Cleveland City Council's public safety committee, held a public public hearing on the subject.
Mayor Frank Jackson has said that he is worried about cash flow, though he has not given much comment beyond this.
"We will have the necessary personnel and equipment to address those issues that we anticipate will be coming with the Republican National Convention," said Public Safety Director Mike McGrath to Cleveland.com.
Cleveland has been given a $50 million grant by the federal government to pay for security measures for the RNC.

Serial killer's home up for rent for convention
Among the many local properties to be available for rent during the RNC is a three bedroom, 1.5 bath house with a "park-like" yard in suburban Akron. The catch? It's the former home of serial killer Jeffrey Dahmer and the site of what was likely his first murder.
Chris Butler, the current homeowner, told Akron's Beacon Journal that he put it up for rent "for the heck of it" and that he wanted to "suck some Republican gelt from those people."
The property is listed through Howard Hanna, the Cuyahoga County Republican Party's official real estate company for the RNC.
Cleveland prepares for legal side effects of protesters
To combat any legal claims made against the city as a result of it hosting the RNC, Cleveland recently hired a firm to help it create a $10 million "protest insurance" policy. Other cities hosting major political conventions in recent years have purchased similar policies, including St. Paul's $1.2 million policy for the 2008 RNC.
Cleveland hired AON Risk Services Northeast to help them find an appropriate policy, and they will be paying the company a $1.5 million brokerage fee.
According to an article on cleveland.com, there will be around 50,000 people coming into Cleveland for the convention, plus a "significant number" of protestors.
About the Writer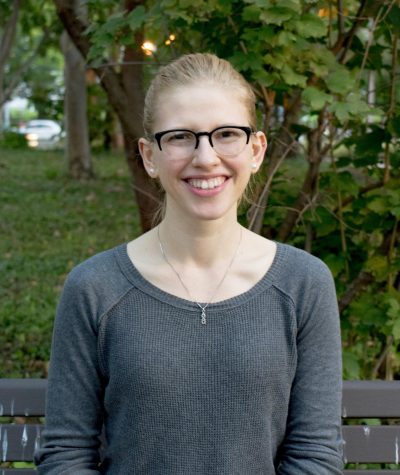 Aquene Kimmel, Director of Web and Multimedia
Aquene Kimmel, Director of Web and Multimedia, is a fourth-year English and French major. She is also Editor-in-Chief of The Athenian and a member of Pi...