"Colony" reunites "Lost" star and co-creator for a twisty new drama
Carlton Cuse, Josh Holloway and aliens may just be the trio the bleak winter TV landscape needs, reigniting the imaginative spark that "Lost" had in its pilot with the premiere of new USA drama "Colony." "Colony" centers on Holloway and his family as they try to survive in Los Angeles after an alien occupation. (Warning: spoilers lie ahead.)
Holloway is, as always, charming as Will Bowman, an ex-special forces operative who has been keeping his past profession a secret to avoid persecution by the new militaristic regime. After a failed rescue mission for his missing son, Charlie, who he was separated from during the occupation, he is recruited to work for the new government to help take down the resistance against them.
Will is a quiet and reserved protagonist, but Holloway manages to show Will's passion and commitment to his family and to getting his son back. Holloway clearly knows how to command attention, something which he proved on "Lost," but in "Colony," he proves he can do it without being the loudest guy in the room.
Sarah Wayne Callies is equally good as Will's wife, Katie, who is revealed to be a part of the resistance that Will has been recruited to fight against. The two have great chemistry, and it's clear that they truly love each other. However they both have very different ideas of how to get Charlie back, and their position on different sides of the war for Los Angeles is sure to create strain in their strong relationship.
Their other two children are one of the weaker points of the pilot. While younger daughter Grace (Isabella Crovetti-Cramp) doesn't get enough screen time to be annoying, Alex Neustaedter as their son Bram is stiff and lacking, and even his lone few-minute scene couldn't keep my attention. (And yes, for any ABC Family fans out there, Grace Bowman was also the name of a character on "The Secret Life of the American Teenager.")
What, exactly, has led to this dystopian future isn't clear after the pilot. While there are vague mentions of the alien invasion and intimidating guys with guns riding on tanks (because there are always intimidating guys with guns riding on tanks), it isn't clear how exactly the world became this way. It's hard to truly instill a sense of fear in the audience when they don't know what it is they are supposed to be afraid of.
The only authority figure from the order who we are truly introduced to in the pilot, Proxy Alan Snyder (Peter Jacobson), also feels declawed. His most dramatic moment involves surprising Will by showing up at his house with bacon—not exactly supervillain material. It seems as though the writers are trying to play good cop/bad cop with him, and just forgot to write in the bad cop parts.
The pilot was slow and dragged at points, taking the entire time to reach its destination without giving viewers a true sense of what the rest of the series will be like. The pilot spent its entire 50 minutes on Will's recruitment to work for Snyder to take down the resistance, but the resistance is still something we know hardly anything about. How big is it? How far does it reach? How difficult will it be for Will to complete his mission, and what will it entail?
The show probably would have been better served by condensing the action of the pilot into just the first 25 minutes and using the rest of the time to show Will's first steps towards infiltrating the resistance, to give a better feel of what viewers can expect from the rest of the season. Still, the pilot episode did what it was intended to do; I will definitely be tuning in to "Colony."
Show: "Colony"
Created By: Carlton Cuse and Ryan J. Condal
Airs: Thursdays at 10 p.m. on USA
Rating: ★★★★☆
About the Contributor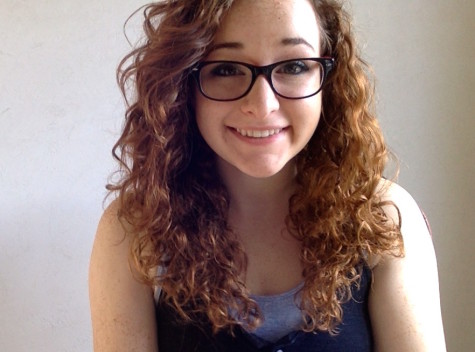 Julia Bianco, Director of Web and Multimedia
Julia Bianco is a senior cognitive science and political science student currently working as The Obsever's Director of Web and Multimedia. She has...