Contentious election continues division on campus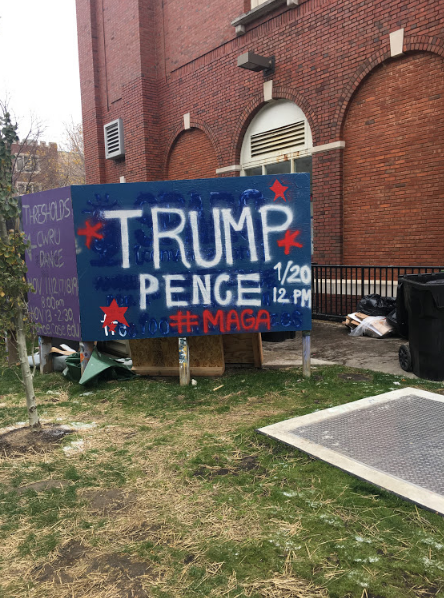 The aftermath of the 2016 presidential election has included riots, vigils, mass protest and social media movements. By many accounts, America remains even more divided after the election then it did in the polarizing months leading up to Nov. 8. Case Western Reserve University is not immune to this wave of divisiveness. Some supporters of different political ideologies continue to feel a less than amicable atmosphere for their exchange of ideas.
Sensing the growing feeling of division between members of the CWRU community, last week the Executive Committee of the College of Arts and Sciences (CAS) released a statement declaring that: "In the College of Arts and Sciences, we value freedom of expression and the respectful exchange of ideas. As an academic community, we affirm our commitment to intellectual discourse that is characterized by mutual respect, tolerance and inclusiveness."
The email, sent jointly between the Executive Committee and the CAS Dean Cyrus Taylor, cited "increased social and political division among faculty, staff and students" as the inspiration for this statement.
Some other professors found it harder to believe that CWRU was showing a less than unified front. Physics Instructor  Diana Driscoll said that she "would be very surprised and saddened to hear that faculty, staff or students behaved with anything other than the utmost respect toward one another."
Anecdotal evidence suggests that Driscoll's positive outlook doesn't extend to the actions of all members of the university. For example, "Trump/Pence" and "Make America Great Again" were found sprayed graffiti style on top of other groups' postings on the spirit wall outside the Thwing Center, which, according to the Office of Student Activities and Leadership, violated the guidelines by painting over multiple sections and using spray paint.
Some students have also found themselves at the receiving end of unwarranted negative comments. First-year student Bobby Bruno described his unpleasant experience as a Donald Trump supporter and volunteer for the Rob Portman campaign. "On the day of the election I wore my Trump shirt and I've worn the hat a couple times since, and every time I've received nasty looks and comments."
Bruno said that he understands the divisiveness of his chosen candidate but went on to decry the comments against him, saying, "I think people make assumptions that I'm a racist and a xenophobic and a homophobe just because I support Trump, and that's the farthest thing from the truth."
Beyond the Bubble is The Observer's globally focused news space, dedicated to bringing national and international issues and connecting them to the CWRU community.