Country Night starts off spring UPBeats events strong
As somebody who grew up in New York City, I am more accustomed to trap and hip-hop music than country music. However, the lures of free food, a mechanical bull and of course Dylan Scott were more than tempting and I found myself at Jolly Scholar last Thursday night.
Restless Road was the opening act for Scott, and the band members' charisma and voices quickly won over the crowd. Many may recognize Restless Road from the Four Chair Challenge on X-Factor in 2013, when the group consisted of Colton Pack, Andrew Scholz and Zach Beeken. Despite the band's great performance, they were eliminated later that year after placing fourth.
Despite success after the show, Beeken is the only remaining original member of Restless Road; Current band members Jared Keim and Garrett Nichols joined Beeken soon after the departure of Pack and Scholz. The trio plays very well together and Keim and Nichols' guitar skills are impressive.
However, Restless Road is not the only group that worked hard to bring Country Night to Jolly Scholar. University Program Board (UPB) plans weekly activities and its dedication to the student body is unrivaled.
The Observer spoke with Zoe Nykaza, Director of Concerts for UPB about the logistics of Country Night.
"We've been planning Country Night for the past two months and it hasn't been easy," she says. "After we decide on a genre and artist to invite to campus, we extend a formal offer and negotiate the desired dates and offers and we may run into conflicts."
However, she concedes, "There weren't too many difficulties with Country Night except with confusion regarding arrival times, but the artists were very cooperative." One of Nykaza's biggest concerns is spacing out the concerts and hints at two other concerts planned for the spring.
UPB's smooth planning certainly paid off.
"This is such a great event, I feel like I'm home," Joel Fuentes, a first-year student from Texas exclaimed.
Other students echoed his excitement. "I've always had a soft spot for country music and I am excited to hear Dylan Scott live," said first-year student Chloe Mieras, barely audible in the bustling crowd swaying in tune to the music
.
Scott's performance was eagerly anticipated and he easily won over the crowd with his love for his friends and humor. He extended invitations for a few of his friends to perform onstage and spoke about his wife as inspiration for his songs.
As the crowd urged him to sing his hit song, "My Girl," Scott shared the moment that was the catalyst for the song.
"My then-girlfriend, current wife and I were driving and an Eminem song came on and she started jamming," Scott said, demonstrating his wife's dancing, albeit poorly.
Although Country Night was not as heavily attended as other concerts, it did draw a significant crowd, despite being on a school night. Jolly Scholar continues to be an ideal venue for events on campus and if the detailed planning by UPB for this event is any indication of its future concerts, there is a lot to look forward this spring.
About the Writer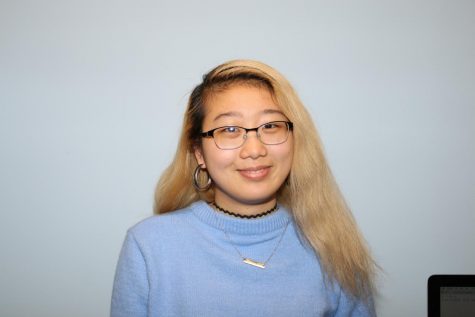 Yvonne Pan, Development Editor
Yvonne Pan is a fourth-year student double majoring in civil engineering and environmental studies, and minoring in English. Freshman year, she spilled...