Creative entrepreneurship
Social enterprise workshop teaches CWRU women about starting responsible businesses
One by one, they stood up and spoke.
The ladies of the Changemaker conference were all asked what big change they'd like to see in their community. As a group, they discussed intolerance, mental health stigmas, sustainability and poverty with a passion that can only come through first-hand experience and the unique perspectives which are usually lost in discussions of business development and entrepreneurship.
These women didn't come to the workshop to learn how to make money. They came to learn how to make a difference.
The Education Entrepreneurship Consortium (EEC) hosted the Changemaker workshop with 40 participants from eight different Northeast Ohio universities, including Case Western Reserve University. The program was meant to inspire female students towards social entrepreneurship, a growing field of start-up companies which try to meet the needs of their communities as well as earn profits.
For CWRU student and participant Carey Feng, the workshop was a pathway to a whole new interpretation of what entrepreneurship means.
"I always thought of entrepreneurship as just being your own boss and making money for yourself," she said. "I never saw the social aspect to it."
The shortfall of conventional programming for entrepreneurs is the common idea that entrepreneurship is only for tech geniuses and the wolves of Wall Street. The EEC was looking to create a program which would appeal to those looking to help better their communities.
"We're noticing students today are more aware of and interested in social causes," said Kay Molkentin, a coordinator of the event. "Teaching people to be entrepreneurial and use business models to respond to social problems is something that's more sustainable [than non-profits]."
Feng signed up expecting a lecture on techniques and common practices in building a social enterprise. But this is not what she and the other participants received. The EEC teamed up with Tigress, a social enterprise, to help guide the students through the process of cultivating an idea, coming up with potential solutions and creating an action plan to bring that solution to life. Over the course of the eight-hour workshop, teams came up with solutions to mental health stigma, the lack of healthy food in urban environments, the sustainability of the fashion industry and the lack of local arts events.
The value of the workshop was not only this opportunity to help create creative solutions, but also the chance to learn more about social issues which exist and network with like-minded individuals.
"I thought it was cool how you come in not knowing anyone but you come out with business partners," said Feng. "Discovering that you're passionate about something and finding that others are too. It was encouraging to find out that a lot of people are willing to help out—getting that support and being able to support others as well."
CWRU is all about experiential learning, and the Changemaker workshop is definitely an experience. Right before spring break, the teams will be checking in with Tigress to give an update on their progress. Molkentin is eager to hear the results, and Feng is equally anxious to see how her team's venture, an effort to reduce the number of event- and group-associated T-shirts, fares in the next 30 days. But the value of the workshop goes far beyond the ventures that came out of it.
"I think when we shared the social problems that we saw in the world, [we got] something that a classroom couldn't offer," said Feng. "When people are actually experiencing those problems in the world firsthand and talking about it, you feel so much more involved than you do just reading about it."
About the Writer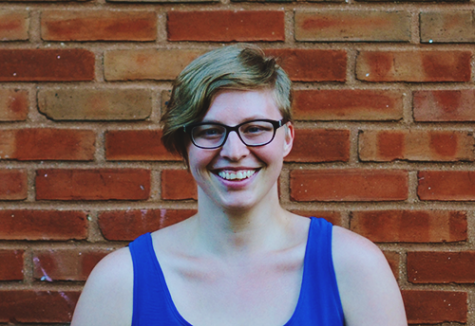 Katie Wieser, Executive Editor & Publisher
Katie Wieser is a fourth-year student working on her B.A. in Economics and is proud to serve as The Observer's Executive Editor this year. She has previously...