Newly created Cricket Club hopes to promote sport across campus
Now an officially recognized student organization by the Undergraduate Student Government, the CWRU Cricket Club has begun to educate students about the popular worldwide sport by holding lessons and scrimmages for Cardio Games PHED classes. The club's president, second year student Siddhraj Rathod , who helped to teach cricket to students, was happy with the results. "We have received a very positive response," said Rathod.
Cricket is a ball and bat sport similar to baseball that involves bowlers (synonymous to a pitcher) bowling to a batter in the middle of a large circular field. Different from pitching, bowlers get a running start, and the ball generally bounces once as it approaches the batter.
The batter can hit the ball in any direction as long as it is not caught in the air by one of the 11 fielders, including the bowler. If the batter misses, the ball may hit one of three upright sticks called wickets, which will cause the batter to be out. After hitting the ball, the batter can chose to run down a 20-meter track to score a run. If a fielder handles a ground ball and throws it at a wicket before the batter reaches the other side, the batter is out. There are wickets on both sides of the track, so there will always be one batter on each side. Both batters must safely reach the other wicket for the run to score, and either can get out on the play.
Games vary in length from T-20 cricket, which takes a few hours to play, to test cricket where games take about 5 days, played for about 9 hours a day.
Rathod, who came to CWRU from India (where cricket is hugely popular) was interested in creating a cricket club as early as his freshman year. This year, he was able to find enough interested players to make an official club, complete with an Orgsync page, a Facebook page and an official website.
Rathod, along with club secretary, second year student Lovish Mehndiratta, described the main goal of the CWRU Cricket Club as introducing cricket to CWRU students and allowing them to play together. To help new players learn and practice the sport, the club plans on hitting the ground running next semester. "We plan to have regular practices and form a team soon," said Rathod, "We also plan on holding small tournaments throughout the semester."
Although cricket is normally played on grass outdoors, the club will meet indoors at Veale Center or Adelbert Gymnasium to practice during the winter. While getting into practices and forming a team, the club is also focused on bringing in new members.
"We are still in the process of deciding what fun events we can do to get more people interested," said Rathod, hinting that there would be more to come.
While new to campus right now Rathod has high hopes for the new club. "Our long term goal would be to participate competitively and get registered with American College Cricket," Rathod said.
American College Cricket, is a nationwide conference that includes teams from Cleveland State University, Ohio State University, and Carnegie Mellon University. In the meantime the club is working on building as they continue to introduce new students to the sport they love.
Leave a Comment
About the Contributor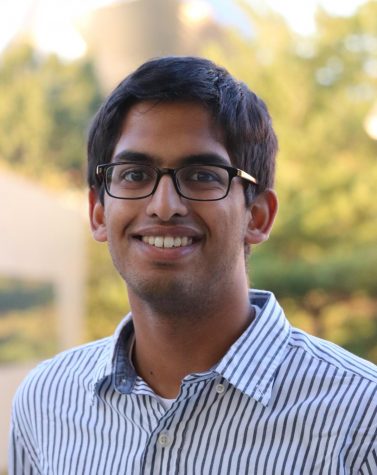 Shounak Bose, Web Editor
Shounak is a fourth-year biomedical engineer and is the web editor for The Observer. He is also a brother of the Delta Chi Fraternity, and is involved...