RTA officer pepper sprays Movement for Black Lives gathering at CSU
Plus, Officer Ray Tensing indicted for murder, local news video goes viral and attorney given one-day jail sentence
We boil down what happened in Cleveland this week.
RTA officer pepper sprays Movement for Black Lives gathering at CSU
At nearby Cleveland State University on Sunday, a GCRTA officer sprayed pepper spray towards a crowd of Movement for Black Lives activists, who were holding a conference at the university. This incident happened after transit police took a 14-year-old boy into custody, saying that he was too intoxicated to "care for himself." Activists claimed that the boy was arrested for not having a bus ticket, and that the officers "body slammed" him. The boy was released a few hours later. The incident is currently under investigation.
University of Cincinnati police officer who shot motorist during traffic stop indicted for murder
Officer Ray Tensing of the University of Cincinnati police is being indicted on murder charges for fatally shooting Samuel DuBose, 43, after stopping him for a missing front license plate. Tensing alleges that DuBose almost ran him over so he fired a shot at the car, which hit DuBose in the head. The prosecutor says that Tensing "purposely shot" DuBose. A grand jury will evaluate the case.
Ohio woman says her cousin started multiple-house fire because he was in love with her
In a local news video that has since gone viral, gaining over one million views on YouTube, Heather Tenney of Leavittsburg, OH attributes a multiple house fire on her street to her cousin, who she claims started the first fire because "he is mad because he can't get with me." The fire started in a garage and spread to affect two houses, including Tenney's. Officials have said that there is a person of interest but didn't name anyone. No charges have been filed.
Cleveland attorney steals $115,000 from client's estate, is sentenced to one day jail sentence
Gerald Cooper, 84, a Cleveland attorney for 57 years, was recently given a one day jail sentence for stealing $115,000 from his client's estate. Cooper spent the money on mortgage payments, sports tickets and credit bills. Cooper, who is twice widowed and has 10 children, is also suffering from prostate cancer and showing signs of early dementia. He cited mental and financial stressors as a factor in his decision to steal the money.
The Cuyahoga County Common pleas judge asked the U.S District Judge to give Cooper a minimum sentence as Cooper is a "gentlemen." The Assistant U.S Attorney also recommended that Cooper be given a lighter sentence due to his age and health. Cooper originally faced a 15-to-21 month prison sentence but it was decreased to a one-day jail sentence with six months home confinement, two years supervised release and a $1,000 fine.
Leave a Comment
About the Writer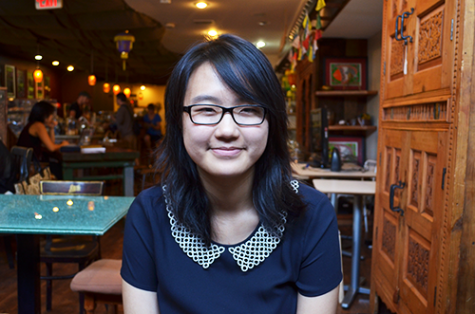 Jessica Yang, Director of Web and Multimedia
Jessica Yang is a second-year Biochemistry and Psychology double major student. In her spare time, she enjoys watching movies, reading books and fan-girling...