Break away
Cultural groups propose a split from USG into their own SEC board; some groups wary
In 20 years, junior Brittany Chung and senior Precious Amoako want to be able to come back to Case Western Reserve University and say that they improved the campus. Their project: creating a new board on the Student Executive Council (SEC) for cultural groups, who are currently lumped under the Undergraduate Student Government (USG) along with academic, athletic, performance, social service and special interest groups.
"Our main goal is to have more representation for the cultural groups on campus," said Amoako.
Although USG does have a diversity and inclusion ad hoc committee, both Amoako and Chung wanted something more permanent and influential representing the underrepresented on campus.
Amoako and Chung proposed a new SEC board, called the Undergraduate Diversity Collective, in a letter to the editor published in the last issue of The Observer. The UDC would include all organizations that fit under one or more of the eight diversity pillars: ethnicity, religion, gender, socioeconomic class, race, sexual orientation, ability and age.
The SEC, which is made up of the umbrella organizations on campus, includes the president and finance chairs of USG, the University Programming Board, the University Media Board (UMB), the Class Officer Collective (COC), the Interfraternity Congress and Panhellenic Congress (IFC/PHC) and the Residence Hall Association (RHA), as well as representatives from off-the-tops Springfest, Senior Week and Thwing Study Over (TSO).
The SEC manages the division of the Student Activities Fee (SAF), an approximately $156 per semester that each student pays on top of tuition. The money is divided between all of the organizations except for RHA, which is funded through other means.
Chung and Amoako's letter outlined their reasoning behind the proposal: USG doesn't have a "good grasp" on the needs of diversity groups, leaving them underfunded and unable to run the high-quality and high-quantity events.
It's a problem which even USG recognizes.
"USG is not satisfied with the way we fund cultural groups," said the organization's Vice President of Finance Chippy Kennedy. Mass funding, he said, which puts all student groups in the same category and allocates funding equally, often glosses over the needs of different kinds of student groups.
"Putting all the groups in the same box leads to them not getting enough money or not getting funding for the things that are their priorities, but for what we perceive as their priorities," said Kennedy. "Although USG has the funding to help these groups be more successful, the way the system works now doesn't effectively get that funding to them."
Kennedy is currently working on reforming the mass funding system to better allocate to all of the different kinds of student groups, an effort which both Chung and Amoako appreciate.
"I am fully grateful that Chippy is trying to make those changes that are necessary," said Chung. "But the problem is that after his finance committee leaves, what happens then? It's not always going to be the goal of USG's finance committee to give cultural organizations equal footing. If we have a diversity board, it is a goal."
Chung and Amoako want a new board to sit on SEC, taking away a piece of the SAF pie from the other organizations who currently split the funds. The groups would be represented by four elected officials: a president and vice president, who would both serve as SEC chairs, a treasurer and a secretary. These positions would be unbiased and would represent all groups equally, not just their own.
The SAF money would be allocated through a roundtable of the presidents of all of the different cultural organizations on campus; the money could be divided more equitably and efficiently to make sure that everyone is properly represented.
"Right now there is the issue that if one group is represented more on campus, they get more funding," said Amoako. "It's important to equalize the playing field."
Chung added that a new cultural board would allow them to cycle through organizations more easily—for example, if one group gets extra money to bring in a speaker one semester, the next semester that money could go to a different group instead. This isn't something that USG has the resources to keep track of.
Although just about everyone agrees that there needs to be some sort of change, some of the other groups on SEC are worried that creating a new board may not be the best solution.
"I personally think there are more effective ways to solve the issue that would happen more quickly and be more collaborative," said Taylor Gladys, president of USG and co-chair of SEC. "This year at SEC is really great, and people are getting along. In years past, SEC has been on the tougher side. I don't know if bringing in a new board would be able to as effectively achieve the goals that they want out of this."
Gladys suggested working further within USG to better allocate funding, although she still supported pursuing the idea of forming a new board.
"Most of the SEC groups also have an issue with buy-in," said Ethan Pickering, president of IFC. "We're wondering whether or not the SAF and SEC are the right places, when we think of this as maybe something the university should be funding."
However, supporters of the proposal say that, while there are currently university-funded events relating to diversity, they often don't include student groups.
"Many of the cultural organizations feel misrepresented, as the university does not seek our opinions or guidance prior [to these events]," said Nicholas Fung, president of the Taiwanese American Students Association. "In essence we are left in the dark on how the university represents the diversity on campus, despite being organizations solely dedicated to handling this very matter."
Other SEC members worried about how well the board would be organized, especially coming in as a new group to a very detail-oriented organization.
"When we look at other group's budgets, it's important to everyone that you know exactly where you're going to spend the money," said Ellie Elston, president of PHC. "There are a million logistical questions that need to be fleshed out before we can invite another group to SEC."
"The nature of SEC is that we look at budgets," added Pickering. "For a new group to move in, that affects everyone's budgets. We spend the entire semester figuring out everyone else's budgets, so it would be a monumental change to bring in a completely new group that will take a certain percentage and restructure the groups inside. It would affect a lot of different things."
This isn't the first time a group has split from USG to form its own SEC board. In March 2007, the COC made its move to form its own organization, saying that its class-oriented structure required a more complex budgeting than USG's system allowed. Initially, they functioned as an off-the-top organization, like Springfest, TSO and Senior Week. However, after a campuswide referendum passed in April of 2007, they joined as a full member board.
"In the past, when groups of organizations have found that USG has been no longer able to fulfill their needs and those of the community, they have had the opportunity to leave and form their own SEC Boards," said Ryan Cleary, treasurer of UMB. "COC successfully did so, and it found wild success. It is now time for us to afford diversity groups the same chance."
If the cultural groups decide to move forward with their proposal, they will have to present a petition to the student body. If at least two-thirds majority of the undergraduate student body votes yes on the referendum, the proposal will move to the Board of Trustees, who will vote on whether or not to reinstate the new board. In an ideal world, Chung and Amoako hope to have the board instituted by the end of the semester, although many on SEC think that that timeline may be too fast.
"It's a great idea, but the move to get it in would have to be very large, and it would take a lot of time," said Pickering.
Still, many of the SEC members are eager to hear more.
"I think their idea has a lot of great potential, and I'm excited to hear the thoughts they have regarding its implementation," said Colin Worden, president of COC.
Administration also supports the idea, which fits with the university's core values of diversity and inclusion.
"From my perspective, its a very positive thing, since it would give more people a seat at the table and would work towards [the university's] diversity goals," said Vice President for Student Affairs and SEC's Faculty Adviser Lou Stark. Stark did note though that he needs to hear more.
One of the big things that the new board could accomplish, besides better funding equity, would be providing a better forum for discussions about diversity on campus.
"From Tamir Rice to crude Yik Yak comments, it has become clear that this campus needs to have this dialogue," said Fung. "However, in the current system, cultural and religious groups are often unable to afford and thus create events that will result in lasting changes to the campus' overall impression of diversity issues."
"We have many passionate and dedicated people who love this type of work, and it seems silly to not give these people ways to impact campus," he added. "In my opinion, until we see an organization on SEC dedicated to diversity issues, we cannot really say we, as a university, are working on improving diversity and inclusion issues."
Chung, Amoako, Fung and others will present at the SEC meeting on Feb. 19 and will continue to flesh out their ideas over the next few weeks.
"My main goal with this is to secure the future of our diverse population on campus," said Chung.
Update on Feb. 21 at 6:00 p.m.: The article was updated to reflect the broader scope of organizations who would be included under the proposed UDC.
About the Contributor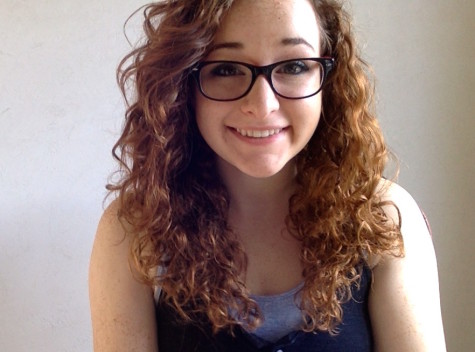 Julia Bianco, Director of Web and Multimedia
Julia Bianco is a senior cognitive science and political science student currently working as The Obsever's Director of Web and Multimedia. She has...