CWRU aids in opioid crisis, falters when addressing crack cocaine
Opioid overdoses have claimed over 50,000 lives in the past year as lawmakers continue to figure out how to battle the medical problem of addiction. President Donald Trump has declared it a "Health Emergency," with both Republicans and Democrats supporting him. Universities have partnered with healthcare systems in order to understand the nature of the problem.
Case Western Reserve University has also contributed to the fight against opioid addiction. Numerous research studies seek to address how to treat such addiction. Different departments have brought guests to campus to address the issue, such as Judge David Matia of Cuyahoga County's Drug Court, who came to campus during community hour in September to speak about opioid addiction. CWRU has also received a $975,401 grant from the National Institute of Justice in order to study how heroin investigations are handled in Cuyahoga County. Wednesday morning, an article in The Daily announced that President Barbara Snyder will delivering opening remarks for a bipartisan board to discuss addiction in Washington, D.C.
However, CWRU's approach to the crack cocaine epidemic in the 1980s and 1990s reveals that the university tackled the issue of addiction in African-Americans in a different manner. Missing is a documented history of community interventions and upstreamist approaches led by liberals and conservatives, but surviving is a 20-year longitudinal study conducted by the Mandel School of Applied Social Sciences that focused on the children of mothers who used crack cocaine during pregnancy and studying the lasting effects on cognition after prenatal exposure.
While the researchers noted that environmental factors play a role in exposure to crack cocaine, the literature could be maliciously misinterpreted to support the notion of "crack mothers" and "crack children." Nonetheless, their work demonstrates a legitimate interest in helping the children afflicted by the side effects of the disease.
Nationally, crack cocaine was not met with sympathy or academic grants to help addicts. The War on Drugs resulted in militarization of police in Black neighborhoods and the demonization of addicts and Black spaces. Laws erected in response to the epidemic resulted in sentencing disparities between Blacks and Whites. A federal conviction for possession of five grams of crack cocaine received a mandatory minimum sentence of five years, compared to less than a year for powder cocaine. 80% of those arrested for crack cocaine possession were Black.
According to the Kaiser Family Foundation, 83.8% of overdose deaths in 2015 were White. A report earlier this year showed 4,050 Ohio residents died of unintentional drug overdoses. Many of those deaths were in Northeast Ohio, according to cleveland.com reports.
Perhaps it was from the crack cocaine epidemic that we learned that intervention works better than criminalization, regardless of whether most affected are White or Black. The differences between crack cocaine and the opioid crisis should, of course, not be ignored. The healthcare system is culpable in the prescription of addictive painkillers. Sadly, the softer approach was applied after the country became more sympathetic to addiction.
Editor's Note: The note has been updated since printed on 12/1/17
About the Writer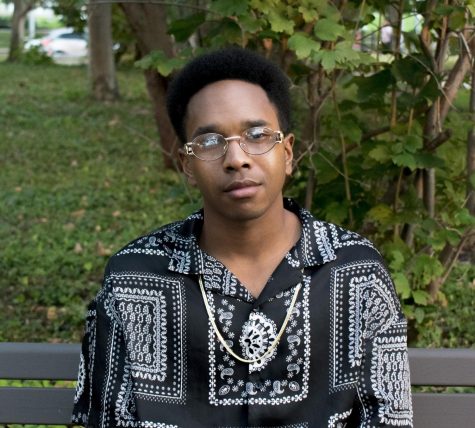 Kevin Smith, Executive Editor
KJ is a fourth-year Pre-Law student and sociology major who also minors in psychology and English. He is a Cleveland native, a member of the Emerging Scholars...