First annual CWRU Convening will provide a safe space for conversation
On Feb. 12 from 4-8 p.m., Case Western Reserve University will host CWRU Convening, an opportunity for students, staff, faculty and alumni of the African diaspora, the global community of people with African heritage, to come together in a safe space and discuss the issues that affect them.
In a safe space, attendees will be able to discuss the issues that the We Belong Here movement highlighted on CWRU's campus during the previous school year, as well as systemic issues they still face.
"Through this Convening, we will have an opportunity to be unapologetic during times when black people are still the perpetual targets of hate crimes, police brutality, discrimination, microassaults and microaggressions," said second-year law student Amanda King and third-year student Makela Hayford in a combined statement.
Specific topics that will be discussed at the event include systemic racism, policing and politics, building "a more self-reliant, sustainable and affirming community" and forming intergenerational caucuses to address a variety of issues. These include the arts, education, community engagement and LGBT rights.
The intergenerational perspective is an important aspect of the CWRU Convening.
"We believe that intergenerational togetherness is vital to our progress as a self-reliant community," said King and Hayford. "The event will be intergenerational because racism affects black people from before we are born until we die. Knowing this reality, we seek to strategize and prepare to combat it at every level."
King also noted that, due to the predominantly white focus of history, the best way to learn about the African diaspora is from elders within the community.
The event is exclusively for people of the African Diaspora, and those planning to attend or allies who want to support the event can find more information on the event's Facebook page.
About the Writer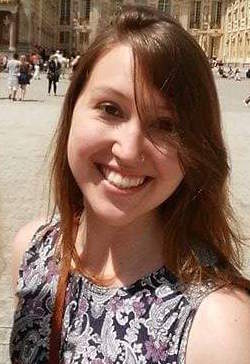 Anastazia Vanisko, Copy Editor
Anastazia Vanisko is copy editor for The Observer and writes for the news section. She is a third-year political science and dance double major, with minors...