CWRU cross country teams hold annual alumni run for charity
Taking a break from their normal competitive schedule, the Case Western Reserve University Men and Women's cross-country teams held their 10th annual Alumni Run for charity on Saturday, Sept. 26 at the Squire Vallevue Farm.
The Alumni Run is a friendly 5,000-meter race featuring the men and women's cross country teams along with CWRU alumni and unattached runners. A total of six male alumni, three female alumni and three unattached runners joined the CWRU teams on a comfortable and sunny Saturday morning.
Leading the CWRU men was second-year student Sam Merriman, who finished the 5K in 16:29. He was trailed by third-year students Galen Caldwell and Lou Takahashi, who finished close together with times of 16:58 and 16:59 respectively. Behind them were fourth-year students Tony Spalding and Chippy Kennedy, who also finished close together with times of 17:07 and 17:08 respectively.
Although most of the alumni men finished well behind the current team members, one alumni, David Dixon, surprisingly finished sixth out of all runners, right behind Spalding and Kennedy with a time of 17:16. The next fastest male alumnus, Chris Kelly, finished over two minutes later with a time of 19:46.
Leading the CWRU women was fourth-year student Kelsey Aamoth with a time of 20:16. Finishing close together behind Aamoth were Kristen Ruckstuhl and Danielle Kulpins, who finished with times of 20:26 and 20:27. Tied for fourth place were fourth-year students Evy Hail and Lydia Greene, who both finished in 20:38. Unlike the men's race, none of the women alumni were able to keep up with the current team or complete the entire race.
The objective of the Alumni Run was to raise money for Janji, an athletic-wear company that uses its profits to help provide clean drinking water for impoverished communities in both the United States and around the world.
Members of the cross-country team, and other participants in the race, were pictured wearing Janji running-gear after the race. The more apparel that was purchased by participants, the more money went into charity. CWRU's cross-country teams have been supporting Janji for several years now. They hoped to improve on last year's total donation of 41 years and nine months worth of clean water for one area. This year, the teams broke that mark by a significant margin by providing 79 years of clean water.
This race was the last meet at home for both the men and women's teams. The next meet for both men and women will be next Friday at 2 p.m. at the All-Ohio cross-country championship at Cedarville University.
Leave a Comment
About the Writer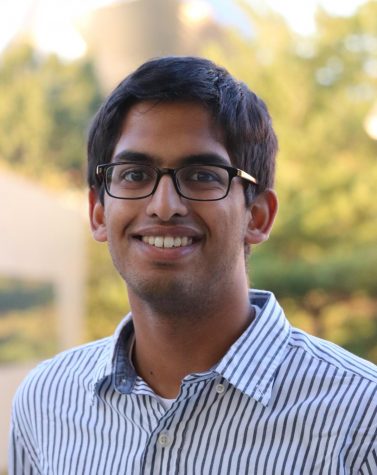 Shounak Bose, Web Editor
Shounak is a fourth-year biomedical engineer and is the web editor for The Observer. He is also a brother of the Delta Chi Fraternity, and is involved...