Men and Women's Cross-Country teams stumble, take fifth and seventh
On a cool Saturday morning, Case Western Reserve University's men's and women's cross-country teams finished fifth and seventh respectively out of twenty-five teams at the Calvin College Knight Invitational in Grand Rapids, Michigan.
The men finished behind the home team Calvin, Ohio Northern University, Allegheny College, and St. Francis College. They were led by second-year Sam Merriman (25:30.3), who finished eighth overall out of all collegiate runners, and was only a tenth of a second from seventh place. Spartans who finished after Merriman included third-year Galen Caldwell (26:00.7) and fourth-year Ben Davis (26:13.6), who finished 21st and 36th respectively. The Spartans' top five times added up to 2:10:11.4 for the 8000-meter race.  
The women finished behind Aquinas College, Calvin, Hope College, Allegheny, St. Francis and DePauw University in the 5,000-meter race. They were led by fourth-year student Kelsey Aamoth (18:04.2), who finished third but was only two seconds behind the second-place runner from Kalamazoo College. The closest Spartans after her were second-year student Danielle Kulpins (19:06.5), and fourth-year student Dana Jeter (19:12.1) who was close behind. They finished 37th and 43rd overall. There was only a 150-second gap between all of the Spartan runners.
With 25 competing women's teams and 28 competing men's teams, the men's race had a total of 355 runners, while the women's race had a total of 319.
Both the men's and women's teams have now run in two meets. Both teams won in the searing heat at home last week. The next meet for both teams will be at 11 a.m. on Saturday, Sept. 19, at Penn State Erie, The Behrend College. The Spartans' next home meet will be the Alumni Run on the following Saturday at Squire Valleevue Farm.
Leave a Comment
About the Writer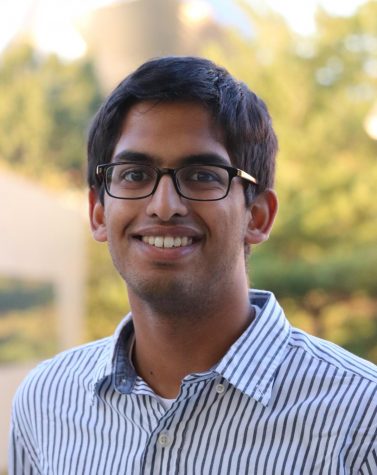 Shounak Bose, Web Editor
Shounak is a fourth-year biomedical engineer and is the web editor for The Observer. He is also a brother of the Delta Chi Fraternity, and is involved...