Football team hosts scrimmage before first game
"We're talking about practice, not a game, not a game, not a game, we talking about practice," famously said professional basketball player Allen Iverson before a game in 2002. The Case Western Reserve University football team held a scrimmage on Saturday, Aug. 29 against Baldwin Wallace on DiSanto Field.
The scrimmage was more of a practice than a real game, with coaches dictating scenarios, such as two minute drills, to the refs after two quarters of play. Additionally, quarterbacks wore special jerseys and could not get hit, to prevent injury before the regular season. Both the fans and the players played their hardest, however, ignoring the fact that the game did not count in the standings. The high intensity from the players could be felt past the ivy-coated fence, and the fans hollered after Spartan touchdowns.
After practicing since spring amongst themselves, the CWRU squad finally competed against another school. After two quarters of play and a few coach-dictated scenarios, which saw the Spartans put up two touchdowns and a field goal while pitching a shutout, the two head coaches decided to split the teams up to ensure more reps for the players. On one half of the field, CWRU's first team offense faced BW's first team defense, and on the other half, BW's offense faced CWRU's defense. At this point, the scoreboard switched off and a handful of fans left, waiting anxiously for the regular season to start. The Spartans' first regular season game is Sept. 5 at the University of Chicago, with the Spartans returning home Sept. 19 to face St. Vincent.
About the Contributor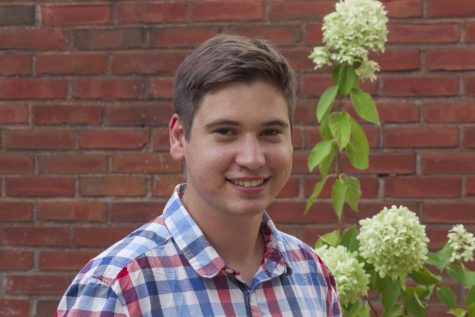 Eddie Kerekes, Executive Editor
Eddie Kerekes is in his fourth year studying chemical engineering while also pursuing a minor in German. He serves as the executive editor. Previous roles...