Gender-Inclusive Housing now an option for all undergraduate students
Over the coming week, students will be going through the housing selection process. For the first time, that process will include the option of gender-inclusive housing (GIH) for all students.
Over the past two years, the Residence Hall Association (RHA), the LGBT Center, the Office of Residence Life and the Housing Office have been working on a policy for students that included GIH as an option. According to Housing's website, GIH will allow "transgender students, students exploring gender identity, non-binary, gender non-conforming students and their allies to live together in the residence halls."
The Housing website states that rising second-year students and upperclassmen can now select GIH as a housing option. For rising second-year students or mixed suites of rising second-year students and upperclassmen, there will be specifically GIH-designated suites in Staley or Tippit. Upperclassmen will also have the option of GIH suites in the Village at 115.
According to Loretta Sexton, associate director of Housing, incoming first-years will have a specific space set aside in the residence halls with an especially supportive Resident Assistant (RA) if they choose gender-inclusive housing. It will be listed as an explicit option for first-years on the housing application.
Lilith Freed, a current second-year student, opted to live in GIH first semester of their sophomore year, which was a pilot year for the GIH program. Freed had a few problems with finding a suite; the RA for their building did not even know that Freed's suite was gender-inclusive.
"I got the feeling pretty early on that people didn't really understand the purpose of GIH or why people needed it," said Freed. "When I was eventually assigned to a suite, I didn't know anyone in it well at all, and it could be considered random if it were not for the fact that these people had ticked the 'GIH box' on their application."
Freed eventually ended up moving into their sorority house after the end of that semester due to other people in nearby suites who would make racist and misogynistic comments.
Executive President of RHA Victoria Robinson said that the committee working on GIH received largely positive feedback from the pilot program. After last year, they decided to focus on improving educational programs for all RAs, regardless of whether or not they will be a GIH RA. RHA is also working on providing education for people that will be living on the GIH floors for next year.
"I had a student tell me that they made their decision to come to CWRU because we have Gender Inclusive Housing and that was incredible to hear," said Robinson. "Making sure that students feel comfortable on campus and in the place where they'll be living is incredibly important."
When M.C. Perrin, current fourth-year student, was a first-year, they experienced difficulties finding their place in undergraduate housing. Perrin identified as a trans man at that time and had to pay extra to have a single room in order to avoid living with a woman roommate who might not understand Perrin's gender.
"One of the main issues I had in freshman dorms were the peer-enforced gender roles and transphobia," said Perrin. "The students I lived with repeatedly enforced the idea that one's gender must be the sex they were assigned at birth, which resulted in my feeling like I wasn't real or valid."
Perrin felt that they had no space in these dorms to explore the concept of gender outside of the traditional binary; their peers were continually reinforcing assigned gender roles. They explained a constant feeling of isolation. Perrin could not join a fraternity because they had not had the proper surgeries required to have their legal gender markers changed.
Freed and Perrin are optimistic for the new GIH option.
Perrin is excited that sophomores and upperclassmen can live together; they believe it is important because older students can share their knowledge with younger students and build a sense of community.
Freed believes that designating an entire building for GIH would be the best option to ensure that the larger common spaces in the houses are not hostile for individuals who need a safe space.
Perrin worries that GIH will turn out to be a meaningless label unless the specific RA and staff training on gender-inclusivity is successful. Perrin wants to ensure that students' mental health is a priority and that students who do not fit into the gender binary will still feel accepted and included in the Case Western Reserve University community. They also worry that trans students with disabilities might have to choose between sharing a trans community space or living in an accessible space due to the buildings chosen for GIH not having reliable elevators.
According to Liz Roccoforte, the LGBT Center director, the main change they made based on feedback from the pilot program was the inclusion of gender-inclusive on the housing application, with a description of what this was as well as a link to more information. She emphasized that this was a collaboration with Housing, with the support of the Office of Student Affairs.
"For every group of students that go through, we'll be able to make sure that there is an RA in that space that is especially supportive, trained, and educated about the community," explained Roccoforte. She added that all RAs are trained on inclusivity.
"We want it to become natural," said Sexton. "The goal is for GIH to be accepted by the majority of the community, for it to become the norm."
Down the road, Sexton anticipates combining co-ed suites with GIH, but they are still hoping to improve the program to meet students' needs.
"GIH is not just a need," said Roccoforte. "It is a space to find community, where students can talk to other students, and younger students can talk to older students who identify under the trans umbrella about their experiences."
"GIH is not the last step toward gender inclusivity at CWRU," said Perrin. "CWRU needs to train the staff in its offices to work with transgender students, especially those in Office of Housing, University Counseling Services, Access Services, Office of Title IX, the Flora Stone Mather Center for Women and everywhere else that trans students will need support—which is everywhere."
Robinson echoed this sentiment.
"I think if we can make gender inclusivity the norm rather than the binary that would be a great step for CWRU," said Robinson.
Freed admitted that they still are afraid of asserting their pronouns to professors after hearing of others' pronouns being dismissed as "improper," and they want to make sure that CWRU does not stop after just this bit of progress.
"CWRU likes to think that it's leading the front, but we're just starting on this journey," said Freed. "We need to recognize this. We need to realize there are still problems to be solved, and that five-year and 10-year plans aren't going to work if we're going to retain and recruit students that don't fit the cisgender model."
About the Writer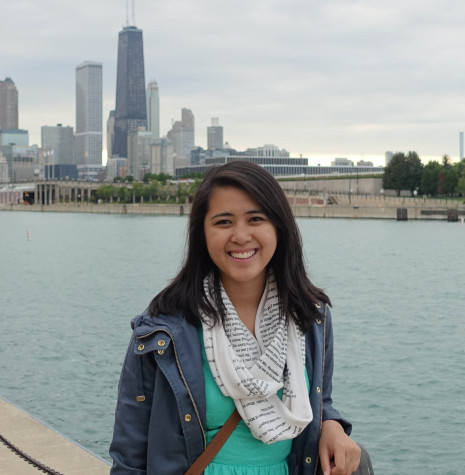 Jeniece Montellano, Social Media Editor
Jeniece Montellano is the social media editor for The Observer and occasionally covers stories for the news and arts and entertainment sections. She has...